The Seminole Hard Rock Gasparilla Pirate Fest 2012
By Todd Jolicouer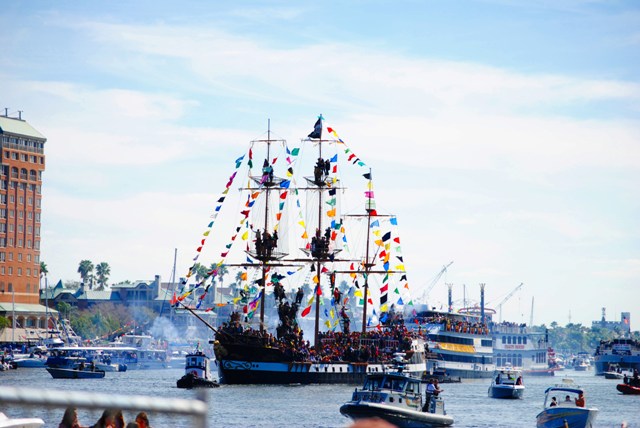 What happens when you take equal parts Hard Rock Casino, Mardi Gras, Pirates, the sun and fun of Florida and blend them well? Arrrgh, of course mateys, you wind up on Bayshore Boulevard in Tampa Bay for yet another chapter in the Gasparilla Pirate Fest, sponsored by Seminole Hard Rock. This crazy event, a tradition since 1904, is like no other I have seen. It has all the fun and excitement of an excellent rock show, without all confines of a seat or the darkness.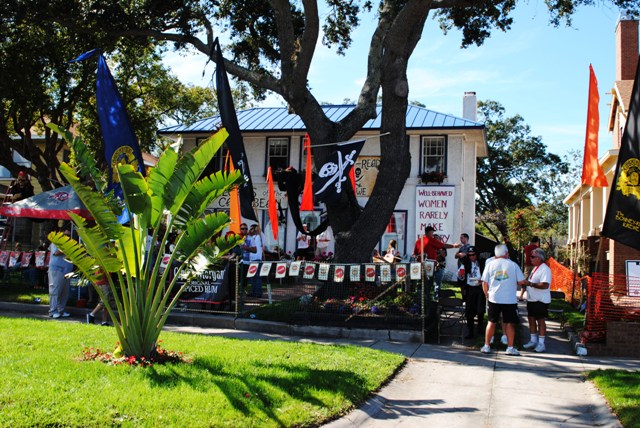 Who Was Gasparilla?

If you were to ask about "Gasparilla," most residents of Tampa might get a slight grin on their face, as visions of boats, pirates, parades, and assorted merriment dance through their head. It goes deeper than that… much deeper. Named after a pirate who is said to have terrorized Florida's west coast in late 18th and early 19th century. Jose Gaspar, who claimed the nickname "Gasparilla," was the ultimate bad boy - put this guy and his mates in leather and you would have a very Motley Krewe indeed. By his own account, he claimed to have captured and burned out 36 opposing ships in only his first dozen years as a swashbuckler. History seems to have lost count after that, but the count most certainly climbed until his plans of retirement came to light in December 1821. In true rock star fashion, he wanted one last encore… a merchant ship heading for Orleans was to be his curtain call. Unfortunately, that merchant ship was a well disguised US Navy warship. Doing what he did best, the krewe put a valiant effort forth, but was no match for the warship and its krewe. His final stand, to avoid capture and imprisonment, was all flash and balls. Gaspar is said to have wrapped a heavy chain around his waist then leaped into the abyss, while brandishing his sword in a final gesture of defiance.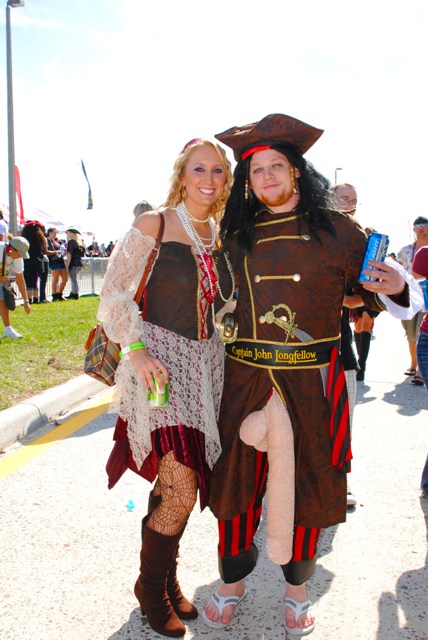 Gaspar's Return

During plans for a May 1904 festival in Tampa, it was suggested that Gaspar and his legend be resurrected for the occasion. In true pirate fashion, secret meetings were held and a plan hatched by the first "Ye Mystic Krewe of Gasparilla." These forty members conspired to hold a mock pirate attack on Tampa. In order to maintain its secrecy, the krewe, adorned in masks and costumes, arrived on horseback and took the city and its residents captive during the Festival Parade. After that first invasion, there was a demand to recreate this invasion every year as part of the festival. Since 1904, there have only been ten years in which Gaspar and his henchmen did not render the city its prisoner. Originating as a krewe of 40 in 1904, the event has grown so large, it is rumored to be organized by over 700 of the city's most prominent men… men who regard Gaspar as a "hearty old swashbuckler with courtly manners and possibly – just possibly – prankful habits." To make the invasion more realistic and complete, the Krewe commissioned a ship to be built in honor and named after Jose Gasparilla. This ship, the world's only fully rigged pirate ship to be built in modern times, is constructed of steel at 165' long by 35' across the beam, with 3 steel masts standing 100' tall. This is a replica of the type of ship most likely used by Gaspar.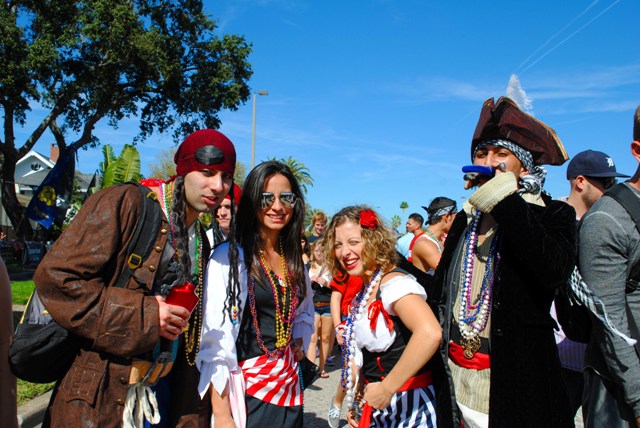 2012

After stumbling across this event by chance in 2011, I knew I had to make the pilgrimage once again to really embrace the spirit of the event. In true festival fashion, there are thousands of people coming out to partake in the debauchery and fun that is Gasparilla. Among the revelers you will find many pirates, in all stages of dress, displaying their love for Gaspar and his legend. The day starts out crossing the Platt Street Bridge and getting my first glimpse of ship Jose Gasparilla, as it heads for its docking spot at the Tampa Convention Center. After getting my fill of this site, I make my way down Bayshore Boulevard and find a comfortable spot to take in the Gasparilla Parade of the Pirates, which is presented by Ye Mystic Krewe of Gasparilla. Again we are treated many different type and looking pirates, and all ages, from children to seniors. The parade features many floats and more beads than I can imagine. Unlike Mardi Gras, where you may have to display a certain part of your body to get a string of beads, here you simply need to be excited and partake of the pirate spirit to be rewarded with a little booty to be placed around your neck. There is plenty of eye candy for men and women alike. Some of the costumes, although not totally revealing, leave little to the imagination. And the music… there are DJs spinning music at different locations and stops along the parade route. The louder the music, the more cranked up the crowd and participants seemed to be. Add in a little beer, wine, or other alcohol, and you have a real rock n' roll party. This takes on a whole different vibe after the parade when the Gasparilla Pirate Fest Stage @ Curtis Hixon Waterfront Park comes alive, complements of Captain Morgan and three of Tampa's most active radio stations, 98Rock, Mix100.7, and 93.3FLZ. Crowds were treated to live music into the darkness and the 10:00 hour. After that, all bets are off, as private parties that were held at residences lining the parade route or at many of the niughtclubs and bars in the downtown area keep the festival going all night long… well, until 2:00am anyway.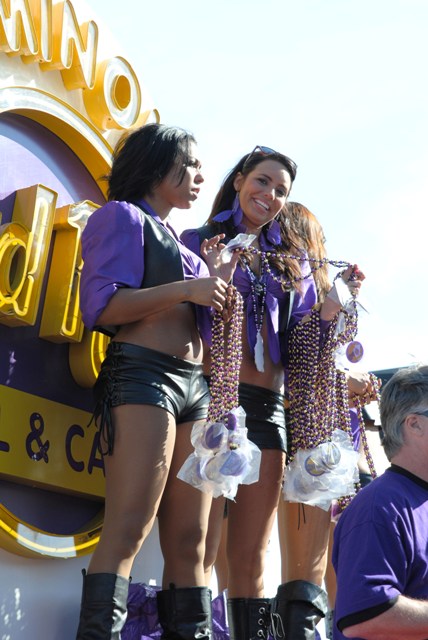 Return?

The question isn't whether I will return, but when and at what participation level. I already have the dates in my calendar and the looking at a hotel room right downtown to maximize my own pirate activities. Even the costume is coming together nicely in my head (and I can't wait to see the lovely Jamie as a pirate wench)… now, where to find a parrot in Tampa for the weekend???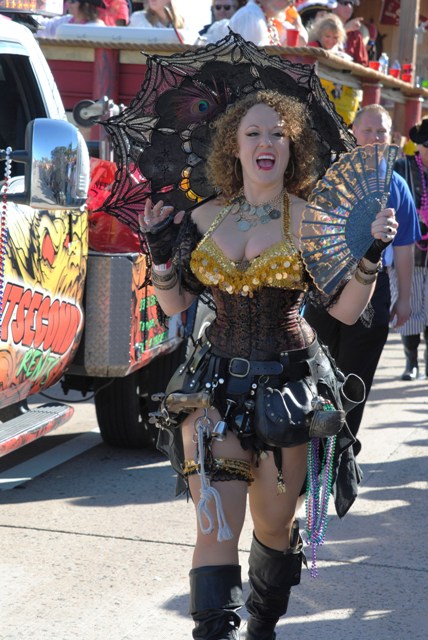 Do yourself a favor and head down in 2013 for the Seminole Hard Rock Gasparilla Pirate Fest, taking place January 26, 2013.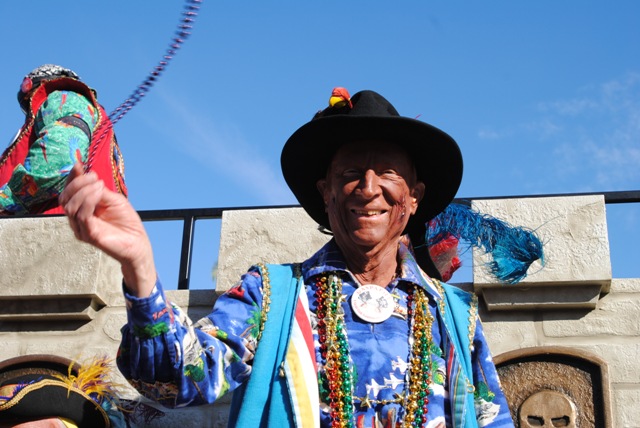 Thinking about it??? Check out some more pics here:
For more information: http://gasparillapiratefest.com/