SYNDICATE
WITH RAGDOLL AND STATE OF ORDER
THE DEN, THE CIVIC, PERTH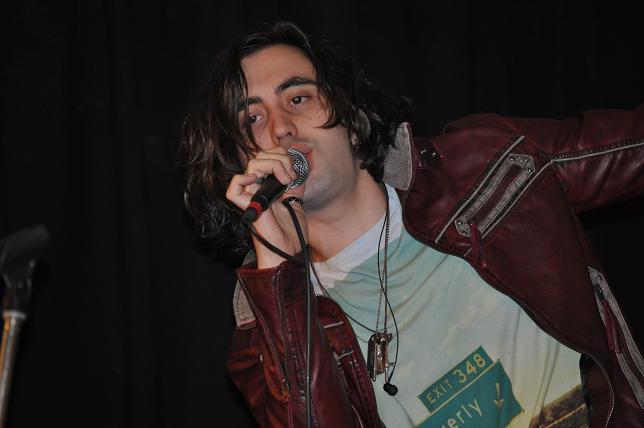 Syndicate is a band that you are probably already hearing on 96fm where their debut single 'Shout' is in heavy rotation. Plucked from the Sydney rock scene by Sony Records and flown to LA to write with and then record with no less a rock personage than Matt Sorum they are a band you will probably be hearing a lot more of very soon.
TheRockpit.net was invited down to the Civic tonight to see what all the fuss was about and ended up being mightily impressed! Sadly arriving too late to catch the last minute support or all but the last strains of 'State of Order' we were reliably informed that both put on a great show.
As far as the Perth scene goes Ragdoll is definitely a band to see. Now sans original lead vocalist Luke Meyer (who has his own irons in the fire) Ryan Rafferty is a revelation, with a voice with an intensity and a range that you don't hear too often. When they got the call to play tonight the guys jumped at the chance and for anyone who was there they got the chance to see something special, that they can surely tell their kids about one day.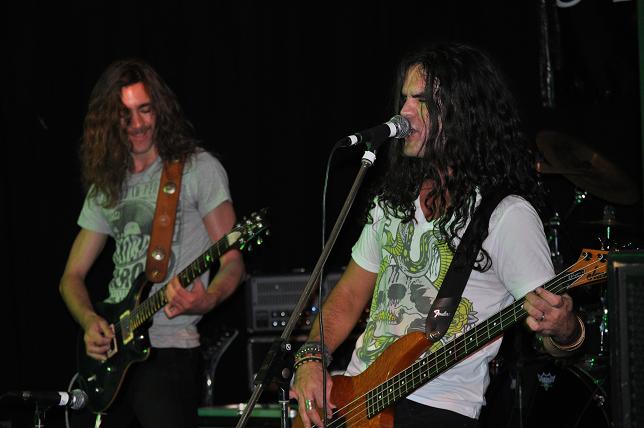 Playing a setlist that included some amazing original songs they showed a depth, feel and virtuosity that will stand them in very good stead. Tonight originals 'Ashamed' and 'The Feeling' showed that Ryan is really making the songs his own. A cover of 'Immigrant Song' and Robin Trower's 'Fool and Me' added a further depth. Ending with recent visitor's to our state- ZZ Top's 'Tush' pleased the crowd almost as much as balls out closer 'Foot to the Floor'.
Syndicate played up a storm and proved that record labels still are signing bands with real talent and style. Opener 'Tightrope' and the second up funked-up workout of 'Fallin Angel' drew the crowd in and the Sydneysiders didn't let up from then on.
'Holding On' was an early highlight in a set of many and had echoes of the grandeur of sound of bands like 'Live'. With a voice akin to latter day Jon Bon Jovi – front man Greg Agar knows how to hold an audience and admitting listening to David Coverdale and thanking Ragdoll goes down well.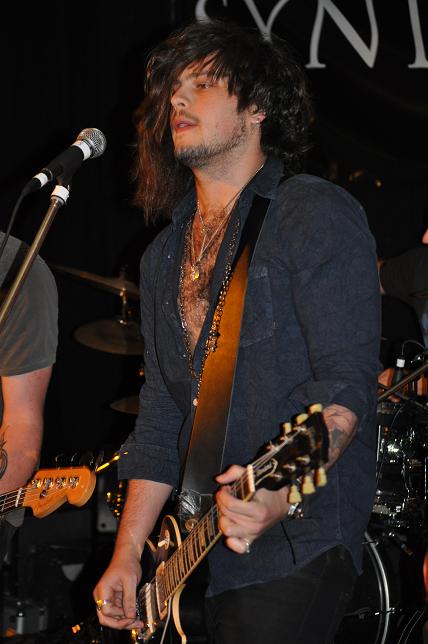 "Long Way' is another stand out track and 'My Confession' (one for the girls) is down home bon Jovi all the way and ends with a great instrumental workout that demonstrates how tight these guys have become over the three years they have been together. Tagging 'Mob Dick' to the end is also genius at work.
Mid set the guys break out Aussie rock classic 'Evie' which gets more of the throng upfront. 'Right In front' a song co-written with Matt Sorum in L.A. is something you definitely need to hear and the band then apologises for taking so long to come to Perth. To be honest it's their best song on the night and we are told that it will be on the upcoming album: fast paced with gang vocals and an almost grungy breakdown and great riff it's very cool.
'Don't Hate on me' may be a little too much bass heavy nu-metalish nonsense but it sits well with the young crowd. It gets the guys and the girls dancing. Guitarist Jimmy's mom gets a name-check in 'My Mom Hates me' which is a bit of fun and now that my memory has kicked in it's very like the song of the same name by US band Steadlur from a couple of years back! It's a great song tough and for good measure they throw in a snatch of 'I Love Rock N Roll'
Perth apparently is playing the single 'Shout' most throughout Australia and the good news is that we'll get to see the guys again in July! Sony just signed a good band!
Mark Diggins