THE JANI LANE MEMORIAL SHOW
THE KEY CLUB, L.A.
29.8.2011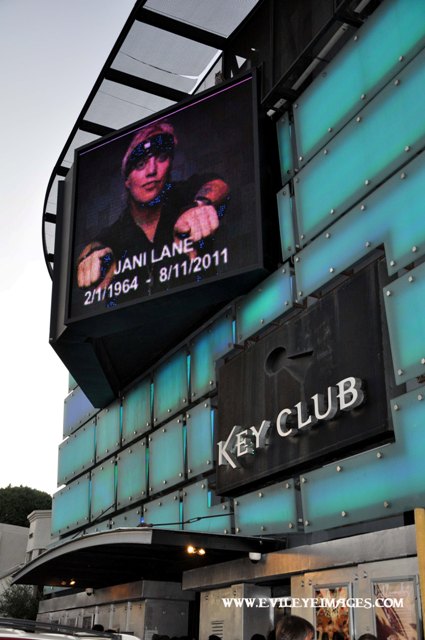 BY AARON DELBONO
The last time I made the trek from my home in Northern California to the Sunset Strip, it was to say hello to some new friends. My latest trip, however, turned out to be a somber one….to say goodbye to an old friend – the amazing singer/songwriter, ex-Warrant frontman Jani Lane. Not a close personal friend mind you, but someone whose words & music had a profound impact on my life. From the first time I went "where the Down Boys go"…to being reassured "heaven isn't too far away"…to the grim reality that "love can be beautiful, or a bitter pill", I was given a glimpse into what turned out to be one of the most brilliant (and tortured) souls of the 80s music scene.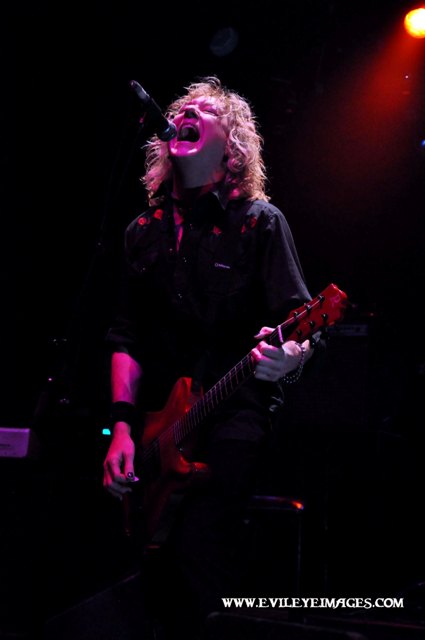 When I heard the news, my first reaction was, naturally, disbelief. But it quickly turned to simply "yeah…surprised it didn't happen sooner". And then a funny thing happened – I felt sick to my stomach. I didn't realize until that moment how much Jani's music truly meant to me. In the hours following, the sadness & grief I saw from all over the world assured me I wasn't alone, so I vowed right then & there I wouldn't miss whatever event was planned to celebrate Jani's life & music. Eventually word got out that a public memorial would be held at the Key Club on The Sunset Strip, with free admission and a killer 80s rock lineup – Enuff Z'nuff, Quiet Riot, L.A. Guns, Great White, Slammin' Gladys and numerous friends, family & guests.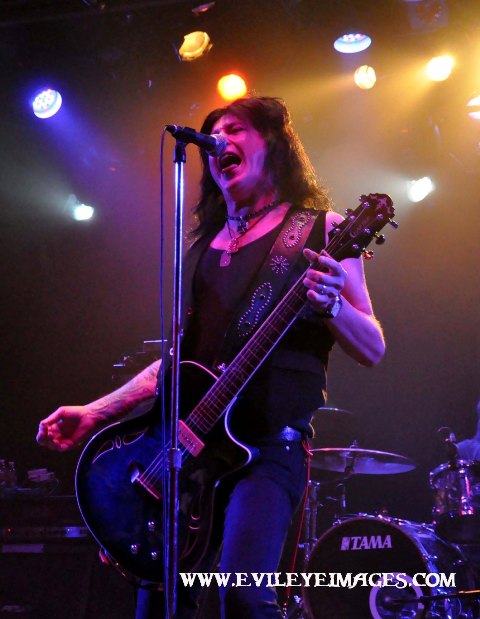 The venue was packed and the outpouring of love & respect was a sight to behold. A slide show of photos from Jani's personal & professional life played on the overhead screen throughout the evening. Chip & Donnie from Enuff Z'nuff (accompanied by Troy Patrick Farrell on drums) kicked the night off with a beautiful rendition of their hit "Fly High Michelle", followed by the first of several Beatles tunes to be played, "Let It Be" (Jani's brother Eric would say later that "they were Beatles guys" and Jani would harmonize with his older siblings when he was a toddler). Slammin' Gladys frontman Dave Brooks was quite emotional, but that didn't stop him from giving us inspired acoustic performances of Warrant's "Stronger Now" and "Sad Theresa". Guitarist Dario Lorina (who began touring with Jani at age 16 and now plays guitar for Lizzy Borden) sat down at the piano and wowed the room with his song "Man in the Moon". Drummer James Kottak (Scorpions, Kottak) & Stephanie Smith performed a song James wrote inspired by Jani called "Time to Say Goodbye". Joe Retta & Stuart Smith of The Sweet performed "I Saw Red", and did a damn good job considering they didn't learn the song until the day before.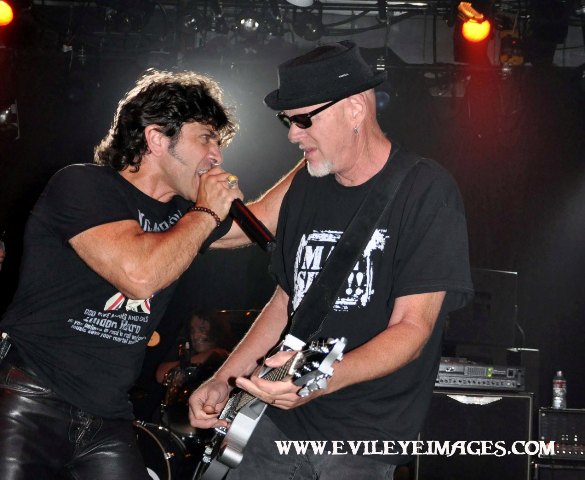 After an emotional reading of a poem by Jani's sister, brother Eric came onstage and asked that we all sing along with him to the Beatles classics "I Am the Walrus" and "Eight Days a Week" (did I mention they were Beatles guys?) He then joined Jani's keyboardist Shawn Z for one of my all time favorites, "Blind Faith". Performances by L.A. Guns (changing the lyrics of "The Ballad of Jayne" to "The Ballad of Lane" was a nice gesture), Quiet Riot (one song – "Thunderbird" – was all they played….and it was one of the highlights) and Great White with Terry Ilous from XYZ on vocals (even a clearly ailing Jack Russell made an appearance) rounded out the evening.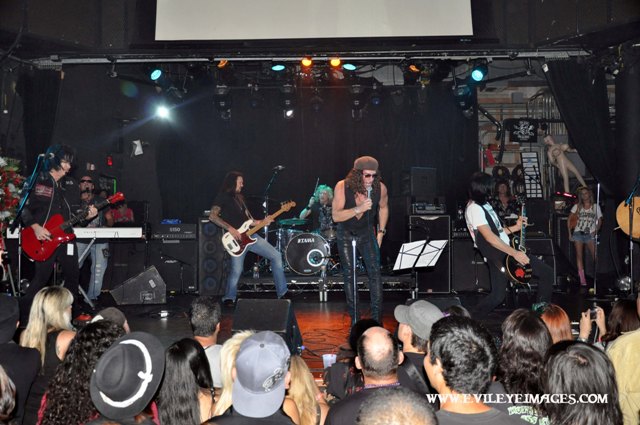 After a short break, a "Jani Jam" of sorts broke out with several of the artists performing some of his most well-known songs – "Down Boys", "Uncle Tom's Cabin" (with Eric adding a flawless acoustic intro) and of course, "Cherry Pie". The most poignant moment of the evening for me came when an empty chair was brought out to center stage, and the band played "Heaven" while we all sang it. There honestly was not a dry eye in the house at the end and it was the perfect way to pay tribute to such an incredible talent.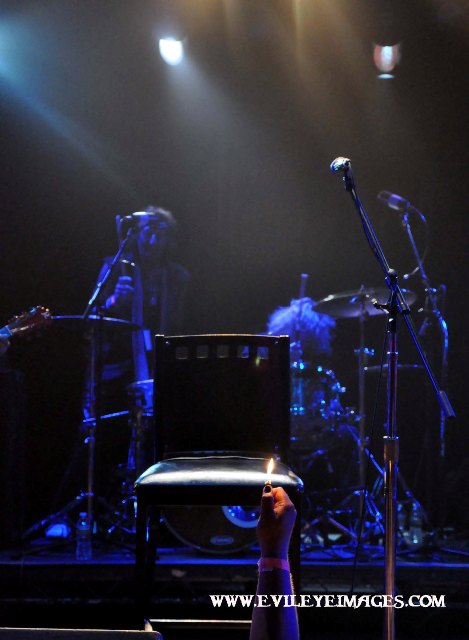 The next day, Evil (as if she wouldn't have been there) and I paid a visit to the Hard Rock Café on Hollywood Blvd. We heard one of Jani's most recognizable possessions – the white leather jacket he wore in the "Heaven" video – was on display there. We found it toward the back of the restaurant….and were appalled at the disparaging remarks on the plaque describing it, calling it an "eyesore" and "a time capsule of bad taste". We both felt it was not only an insult to Jani's memory, but the entire 80s rock genre. Evil took it upon herself to contact HRC directly and ask that it be removed.
A short time later she received an apology stating they would replace the plaque.
It's the least she could do to honor the memory of the Song & Dance Man…SWING IT!!