GUITAR GODS IV
LADY ZEPPELIN, GERARD MAUNICK with Tina Simone, The Ian Kenny Band
The Charles Hotel
30 January 2011

A cyclone couldn't keep us away from this gig – and believe me, it bloody well tried! Luckily the weather didn't hit with anywhere near the predicted ferocity, and a healthy Sunday arvo crowd braved the heatwave and storm warnings to show support for a great line-up, culminating in the debut of Lady Zeppelin.
The afternoon's entertainment kicked off with our first Guitar God – Gerard Maunick. Looking like Santana, Hendrix and Marley all rolled into one, Maunick's fluid and sexy tones lifted the room to an early peak, aided and abetted by life and musical partner Tina Simone's stunning voice.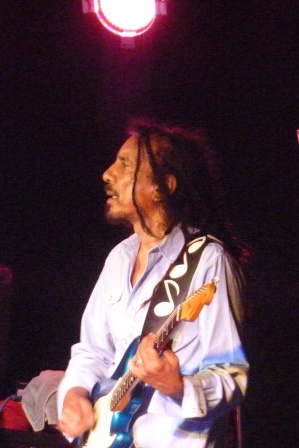 Not to be outdone, veteran Ian Kenny and his band followed up with some fantastic and fiery rocking blues, mixing originals up with some surprise covers such as Robin Trower's 'Day of The Eagle' - instrumentals 'Tears in the Rain', belter like 'Lies' and more all impressed the crowd and got dancers on the floor.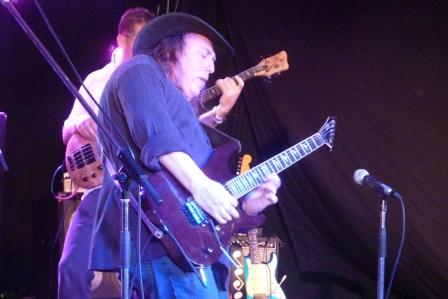 Lady Zeppelin was an intriguing concept from its inception – Zep covers sung by a powerhouse female vocalist in Perth's "first lady of rock", Donna Greene with Guitar God husband – "the Satriani of the South" – Graham Greene.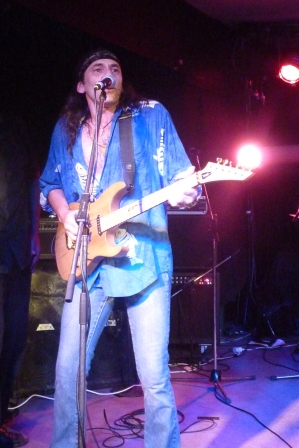 'The Ocean' and 'Misty Mountain Hop' got magnificent and reverential treatment, as did the inevitable 'Stairway To Heaven', sending tingles up and down every spine present.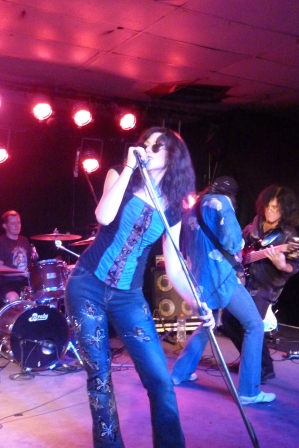 Graham Greene excelled at drawing out all the nuances and emotion of Jimmy Page's solos whilst adding his own deft touches within the framework of these much loved songs. Chatting before showtime, Graham shared the secret to replicating Page's playing – marvelling that the more feel and the less technique he used, the more life the songs took on.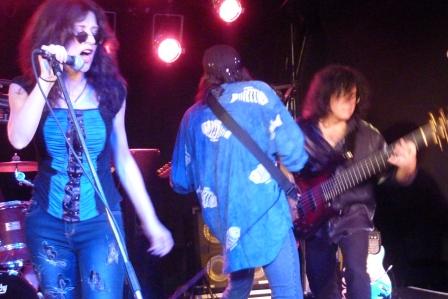 'Rock n Roll' filled the dance floor and Donna Greene's voice, while throatier than Plant's, adds serious weight to proceedings. Plant's range was always a marvel in itself, and tonight Donna showed she could go head to head throughout the great Zep back catalogue.
No Guitar Gods show would be complete without an axe showdown, and all three of tonight's heroes went at it Hammer of the (Guitar) Gods-style on a startling rendition of possibly THE quintessential Led Zeppelin 'Whole Lotta Love'.
"Startling"? I sense you asking. Yes – Greene, Kenny and Maunick trading licks while Donna's mighty vocal cords held everything together was not only a guitar-fancier's wet dream, but was goosebump inducing – grown men and women alike watching in awe as these masters of their craft interpreted one of the ultimate classics of our time.
What a night!

Shane Pinnegar