Dead Sara
Dead Sara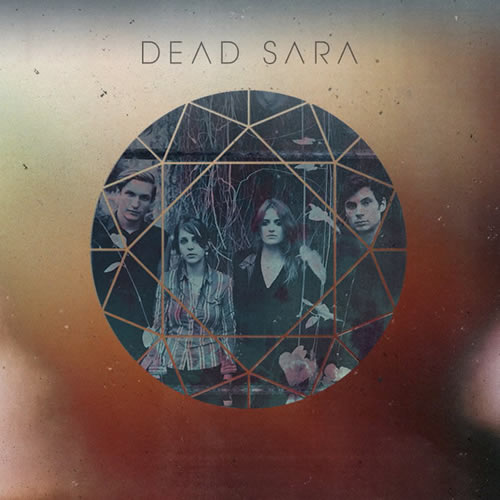 By Todd Jolicouer


This one showed up in the mail and wasn't quite sure what to expect from a band with a name like Dead Sara. The CD cover was kinda retro, and there weren't any bloody cadavers, so maybe this would be worth a listen. Thirty seconds into the first song and it was obvious this disc was meant to land in my mailbox. Let me explain…
Disc opener, "Whispers & Ashes" is unlike anything I have heard in a while. The music is almost ceremonial – very rhythmic. Within moments, Emily Armstrong throws her voice on top and you are taken back by her soulful raspy vocals. The musicianship is quality stuff on this track – a great way to introduce a listener to the band. Next up is a song that is destined to be a radio cut, "We are What You Say." This one is very poppy while maintaining its rock roots. The chorus is very catchy and sure to be a hit if it hits the mainstream. "Weatherman" is up next. This song seems to take a bit of a left turn from the first two tracks, but somehow seems to fit within the structure of the CD. We are treated to Emily's softer side and gentle vocals on "Dear Love." You cannot pigeon hole this band, simply due to the vocals. I found myself wondering if this is the right genre for Armstrong. Her voice is very strong, yet, soulful and unwavering. I hope she sticks this out, but could see her performing different types of music.
Now we are treated to some excellent rock on the next song, "Monumental Holiday." Guitarist Siouxsie Medley tweaks and twists her guitar to deliver not only some killer riffs, but some feedback that makes any guitar enthusiast drool. I would be remiss to not address the SOLID rhythm section of Chris Null (bass) and Sean Friday (drums) at this point. Their solid playing, especially the drums, stand out here. "I Said You Were Lucky" comes through the speakers next. This song tends to stir many qualities into a pot and boils down to this tune. It has part rock, part punk, part fusion… and it works. Another great tune, "Face To Face" kicks off, well, doesn't really kick off, as it leads with a nice mellow guitar riff and Emily's sultry rock vocal. The rhythm section kicks in and adds to this great track. The rock picks back up with "Test On My Patience." The guitar work is very strong here – without being self indulgent. I see/hear this song as lending itself to a live performance. Would love to experience the pissed-off swagger of the band live on this one!
"Timed Blues" is exactly that… well timed for this CD. The solid blues guitar laid over top of the bass line and solid thunder of the drums really make this song. This song, without vocals, would make a great bridge during a live show to help showcase the other players in the band. "Lemon Scent" comes along and helps maintain the musical bar that was set in the lead song from this disc. Very strong music along with Emily stretching her voice makes it work. She gives us everything from a gravelly croon to some sultry almost whispering and even a little rock howl to make you fell good for listening all the way through this disc. Disc closer "Sorry For It All" wraps up everything nicely by highlighting each piece of the disc that worked. The guitar playing is solid, the bass line carries the song from beginning to end, and the drum work is solid. Once again, enough cannot be said about the strong voice of Emily Armstrong. Pick this one up when it drops in October (rumored to be October 11, 2011).
The lyric "That's who I am" from "Face To Face" really kind of drives home a point - this band is very comfortable in its skin. I can't wait to see what comes next… after a tour that is!!!