AAAGH BATS!
Show us Ya Fangs EP
Released 2011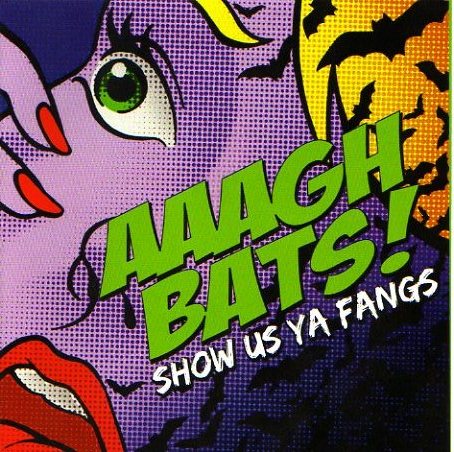 Tobi Lea Gerard, last heard helping out on The Blazin' Entrails debut EP, serves up a smoking hot disc of attitude with her band AAAGH BATS. With tracks like 'Say it to my Face', 'Sexy Bitch' and 'Cheap C*nt', there's no doubt that Tobi Lea and drummer Lauren Reece are exactly the kind of girls my mother warned me about many years ago, and exactly the sort of girls I've been in thrall to ever since!
The lineup is filled out by bassist Paul Bovenkerk and lead axe maniac Sacha, and together the AAAGH BATS play some vicious licks, fuelled as much by punk and hard rock as by rockabilly and mutant swamp metal.
It's all gloriously in-yer-fucken-face, just the way mother knew it would be all those years ago, and I would imagine one of their live shows would be as frenzied as a pack of hungry dogs chained up outside a meatworks.
By Shane Pinnegar