Are you part of The Revolution??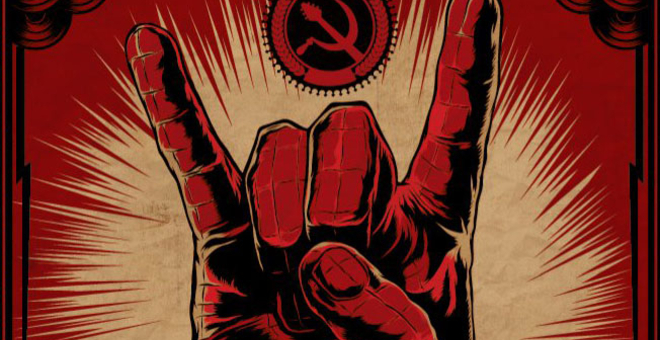 Fresh from delivering the very best festival lineup ever seen on this large red land girt by sea, the diligent lads and lasses at Soundwave have found a way to top even that Iron Maiden-fronted spectacular.
Soundwave Revolution have been dropping teasers for a couple of months now, and last night finally unveiled the full lineup, complete with the amazing one-two punch of headliners VAN HALEN and ALICE COOPER.
Alice has been touring his "Carnival of Death" show and has a sequel to his mega selling 1975 album "Welcome To My Nightmare" coming out soon. Van Halen reunited with original singer David Lee Roth in 2009 and are also rumoured to have a new studio album on the way. See below for the set list from the last few Van Halen shows – all killer no filler!
Hard to believe that we Aussies will see not one but TWO legends on the same day – along with a veritable pandora's box of amazing music in support.
Courtney Love's Hole (which sounds wrong any which way you word it), progressive metallers Machine Head and Devin Townsend, the goth Elvis Danzig, Sisters Of Mercy, US punk legends Bad Religion and Cro-Mags, radio friendly rockers Alterbridge, hair metal parodists Steel Panther, the new name in sleaze Black Veil Brides, Hell Yeah and many more are set to blow the doors off the joint in September and October.
Soundwave Revolution 2011:

Brisbane Revolution – Saturday 24th September
Sydney Revolution – Sunday 25th September
Melbourne Revolution – Friday 30th September
Adelaide Revolution – Saturday 1st October
Perth Revolution – Monday 3rd October

Tickets go on sale Thursday 2nd June at 9am and a pre-sale will be available for Soundwave members.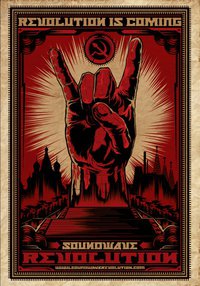 The full lineup (courtesy of Fasterlouder) is:
Headline
Van Halen
Main Stage 1
Alice Cooper
Bad Religion
Alter Bridge
All Time Low
Steel Panther
Main Stage 2
Panic! at the Disco
Hole
Sum41
Yellowcard
The Used
Hollywood Undead
Stage 3
Sisters of Mercy
Dashboard Confessional
Face to Face
D.R.U.G.S
Thursday
Story of the Year
Madina Lake
Four Year Strong
Reliant K
Set Your Goals
Hellogoodbye
Funeral for a Friend
The Pretty Reckless
Stage 4
Machine Head
Danzig
Gojira
Hatebreed
Cro-Mags
Hellyeah
Unearth
Times of Grace
Whitechapel
Kvelertak
Watain
In This Moment
Holy Grail
Stage 5
The Damned Things
Everytime I Die
The Swellers
We Are The Ocean
Skindred
Street Dogs
The Acacia Strain
Zebrahead
Framing Hanley
Attack Attack
Stage 6
Devin Townsend Project
This Providence
Black Veil Brides
The Word Alive
The Dangerous Summer
We Are the Crowd
Terrible Things
Versa Emerge
Make Do and Mend
Van Halen's most recent set list:
You Really Got Me
I'm the One
Runnin' With the Devil
Romeo's Delight
Somebody Get Me A Doctor
Beautiful Girls
Dance The Night Away
Atomic Punk
Everybody Wants Some!!
So This Is Love?
Mean Street
(Oh) Pretty Woman
Drum Solo
Unchained
I'll Wait
And The Cradle Will Rock...
Hot For Teacher
Little Dreamer
Jamie's Cryin'
Ice Cream Man
Panama
Guitar Solo (Eruption, Cathedral, Spanish … more)
Ain't Talkin' 'Bout Love
Encore:
1984
Jump