Goodbye to Gwen Stacy, Hello to High Fashion
By Todd jolicouer
If you are reading this on The Rockpit, you most likely at one point wanted to be in a band. I know I wanted to play on the big stage in front of all of my adoring fans. Well, so much for that – not a lot of crowds will stand up, yell, clap, and cheer for an accountant. Getting on with life was easy - a stint in the U.S. Navy, marriages, kid, college, 9-5 job. But it isn't that easy if you were living the dream. Or is it?
What if that dream of singing for a rock band included recording and releasing an album, touring the country and playing all the bars and venues you can get to put your equipment of stage, and dating a smart, funny, not to mention hot, bass player from another band that has been around for 20 years give or take? How easy is it now to give up the dream?
A young couple on the road, taking life as it comes – when his band is on tour, she takes over merchandise duty for the band. When her band is out on tour, he acts as roadie. The real question is what to do when his band decides to call it quits. You grab life by the balls and determine what will make you happy. Geoff Jenkins has done that, with support of everyone around him. Two of the guys in his former band, Gwen Stacy, have even stepped in to help. But we will get back to that.
Geoff found himself at a crossroads. Let me preface this with Geoff is a smart young guy. Having had more than one reflective conversation about the music business and life with him, I feel one would be remiss to discard him as a kid without a clue. Don't let the long hair and "it's all good, dude" attitude fool you. In the same breath, I have to say, his new partner in crime, Ivy Vujic (the above referenced smart, funny, not to mention hot bassist) of Kittie, is also business savvy and very aware of what is going on around her. Having a soft spot for these two youngsters understates it, as I have had the privilege of hanging out with them on several occasions and they are always so grounded.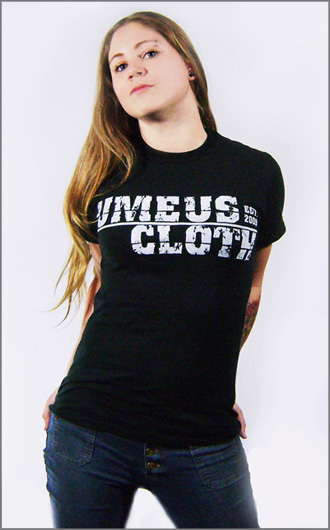 What does this have to do with rock stars, dreams, and the afterlife? I was just getting to that. Geoff had an idea. That idea reflected unity. It represented "community, togetherness, and most of all mutual respect; Thus, U-me-us (you, me, us) was born." All musicians need something on the road to keep them focused and grounded. Geoff had his love of screen printing. He developed an interest in developing and producing merchandise for his first local band. Leaving the comfort of that local band and moving on to bigger things meant more music, fans, and touring. With more touring came less time to perfect his new hobby of silk screening.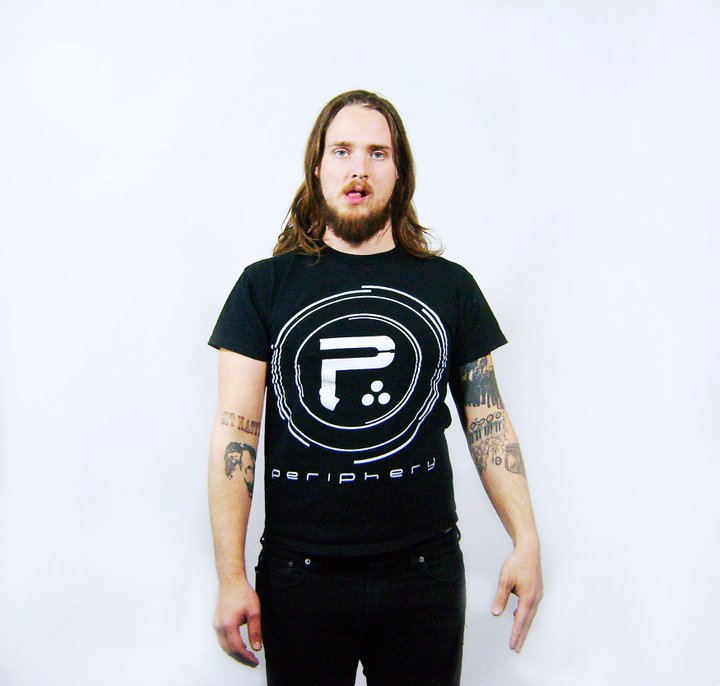 Geoffrey Jenkins
After Gwen Stacy decided to call it quits, Geoff was able to revisit the silk screening hobby and see what he could do with it – and Umeus Cloth was born.
Geoff, realizing he needed to learn more about the printing side of having a silk screen business, called on Ivy to handle the "business" side of the business so they could get everything up to speed quickly and the clothing company up and running as efficiently as possible. The separation of powers, Geoff is in charge of the artistic design and screen printing process, and Ivy addresses the web and digital media end of the business. The best part of this process is that Umeus is totally a self-sufficient, DIY company. This is a total in-house operation, including the designs and the equipment in the shop – and in that house resides what Geoff has called the Umeus Cloth family. To quote the clothing lines website, "Umeus was inspired by love and togetherness, and this company was built thanks to people that posses these ideals."
I have to say, I was so excited to peruse the website and check out all the designs. I couldn't wait to place my order and proudly wear my Umeus shirts to the next concerts I went to. Now, let's preface this with the fact that I am not as young or in as good a shape as I was 15-20 years ago. I was worried about being that old guy hanging on too long to his youth by wearing t-shirts or hoodies that I had no business wearing. I had no problem quickly deciding on two different designs. I got in touch with Geoff through his website and expressed an interest in shirts, but needed 2XL. He quickly let me know when he was going to place an order and wanted to know which shirts I wanted and what color so he could get the order taken care of. I told him what I wanted and Ivy followed up to keep everything on track and make sure I was aware of timing in regards to my order. I really thought about customer service and what a class act this company was.
Trust me, if you want shirts that are socially acceptable yet not run of the mill designs and logos, this is the place to be: http://www.umeuscloth.com/home.html. They constantly developing new designs, even expanding the line to include one-of-a-kind jewelry, but they insist on doing this while supporting those around them that supported them when they were getting their feet wet. That friends and family vibe continued on when Brent and Pat from Gwen Stacy agreed to model some of the shirts. It is funny how shopping for shirts can bring such a smile to the face and warm feeling to the heart, but then you had to be in Mt. Clemens on St. Patrick's Day to understand!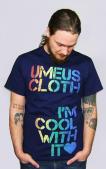 Oh yeah, mention Todd sent you. It won't get you any freebies or discounts, but it will let Geoff and Ivy truly know that their old accountant friend really does believe in them and their company. One last thing – my parting thought about the ideology behind Umeus - "Yeah, I'm cool with it!"