GENERATION SWINE STUDIO DIARY
Generation Swine's debut self titled demo EP so impressed us here at The Rockpit that Mark, myself and TJ all voted it as one of the best releases of 2010 - not bad for 4 tracks recorded in a few hours late at night!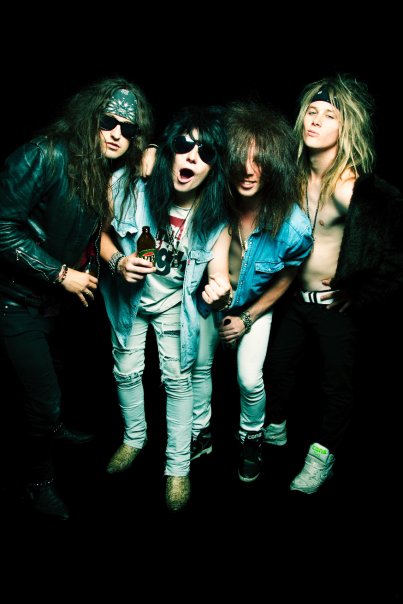 For their next release though, Adelaide's most elegantly wasted youth planned much bigger thengs, and they entered HOUSE OF SAP studios in late December 2010 to lay down tracks with Scott Newton of Sacred Sound.
Drummer Stace Branford diligently kept a diary of the band at work, and we're proud to be able to open the door and give you all a uncensored glimpse of a hard working band creating sleaze rock gold in the studio... take it away Stace...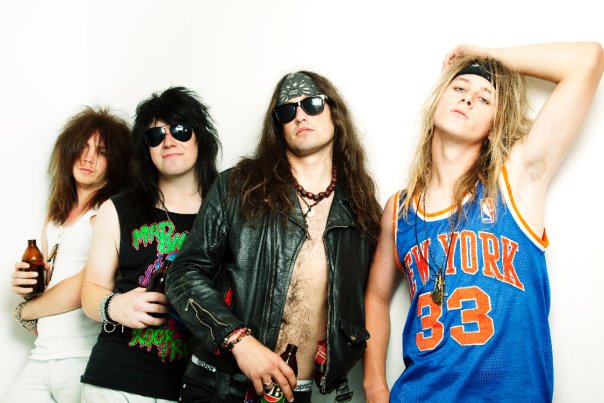 Shane Pinnegar
Day 1
7:30pm last night we loaded in, tuned the drums up, made it our den away from home. Incence is burning, lamps are on, beers stacked in the fridge. Got the drums sounding rad and stayed up stupidly into the morning. Managed to track the drums for 'Don't Deny Me', 'Dirty Lovin', 'N.O.S.', our new track '10-70' and just finished a kick ass new version of 'Show Me Tonite'. Cowbell is getting a thrashing and we're tracking bass now, slapped on a basic vocal too on all the tracks! Off to get drunk now!
Day 2
After attempting throwing down the bass tracks last night whilst drunk, we are doing them all this morning, already sounds heaps better! Studio is treating us well - starting to smell gross though and we're running out of incence. Rhythm guitars this afternoon, and got a rad selection to choose from! Oopie brought in his hollow body Ibanez and Scotty also brought some heavy duty Ibanez into the studio too. Cam is kicking ass this afternoon! Oopie and I are off to the bar to get a bit drunk! 2 for 1 vodkas is always a good sign! Bring on the babes!
Day 3
Hungover. But not enough to sway us from having another productive and real long fucking day! Matty is nailing nearly everything he is singing. Tracks are starting to take a fair bit of shape! Although sleeping on paper thin matresses upstairs isn't any good for us. At least we are kicking ass in here. Throwing around heaps of rad ideas! Messing about with as much as possible, got to do some percussion soon, and bringing the reverse snare BACK! Think we have solos to do today. Can't fucking wait! GUITAR DIVES ARE BACK TOO!
Day 4
Half day today as we're needed at the bar tonight! Back up vocals, some more vocals and that's about it! Long days are so rad, really feel comfortable by the end of the day draining everything you can out of your body. Can't fucking wait to hear this CD! Can't wait for you cats to hear it either! Still a bit of messing around with some little things, but it seems all the recording is pretty much done! Fuck yeah!
Day 5
We decided to come down to check out the mixing progress and thrash our ears some more. We just keep coming up with ideas! Matty is back in the booth and doing some screams for the tracks. Can't wait to work on an album next! At this stage everything is going as planned! Release date is yet to be confirmed but it should be early 2011! We will keep you cat's posted here.
www.facebook.com/generationswinemusic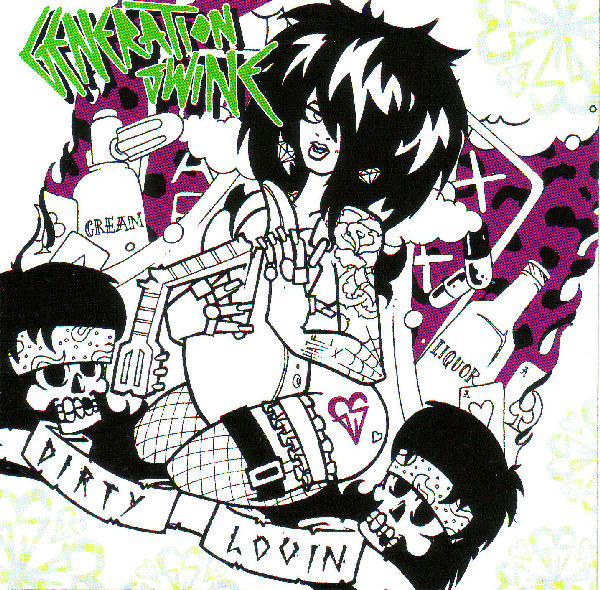 Drink Beer!
Thanks to Scotty at House of Sap for putting up with us!
Stace!
Read Shane's review of GENERATION SWINE's "Dirty Lovin" EP HERE
Read Rachel's review of the EP launch HERE