Aussie promoter makes an "Intense Impact" in all the wrong ways

Most Australian hard rockers will be painfully aware that the Intense Impact promoted "Metal Health"/"Sex Action" tour of Australia and New Zealand imploded spectacularly last weekend after a couple of weeks of ever-more-farcical developments.
Some punters may even be aware that the company was first heard of some months ago when it announced that their debut tour would feature ex-Runaway and solo star Lita Ford headlining over hair rock band Warrant. This announcement proved somewhat premature and was rescinded within days, alongside a statement from Ford's management that they had received no offer to tour Down Under.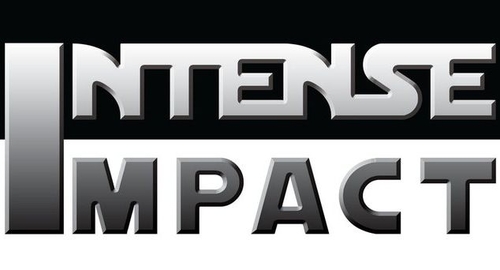 Shortly thereafter, the "Metal Health" tour was announced, to feature Quiet Riot, Warrant and vocalist Phil Lewis's version (original guitarist Tracii Guns also tours a different version of the band with the same name) L.A. Guns.
All seemed above board at this stage, with members of all three bands stating in interviews in the Australasian media that they were excited about rocking Down Under. "It has been a long time but we are super stoked to be coming back. Break out the beers!" stated Warrant's Joey Allen to The Rockpit's Mark Diggins.
And then a few weeks ago it all started to go pear shaped.
Rumours started to surface off the record that the bands might not have been paid their guarantees, then that some of the shows might be cancelled due to poor ticket sales.
Suddenly Quiet Riot's agent posted a statement on behalf of all three bands, apologising to fans that the tour was off due to broken promises on behalf of the promoters Intense Impact.
From then it all kicked off with a firestorm of insults, accusations, lies and counter claims, of which these are but a sample:
- Intense Impact threatened legal action against Quiet Riot and stated they were confident Warrant and L.A. Guns would continue the tour;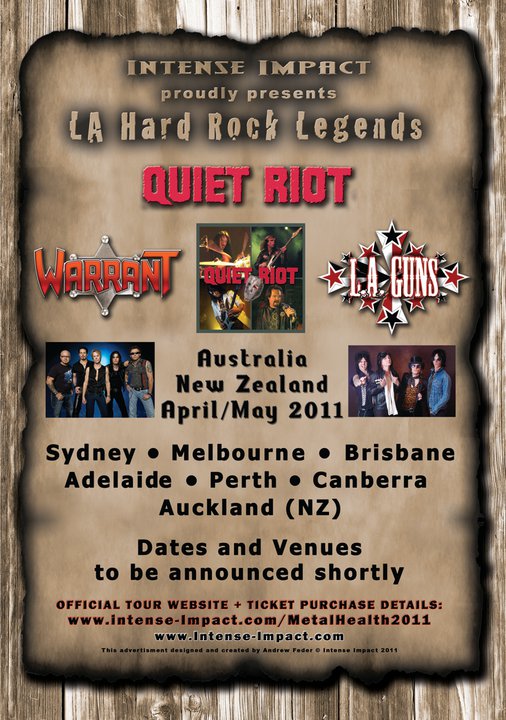 - L.A. Guns implied they were only ever contracted for the Eastern States gigs;

- Perth & Adelaide's shows were cancelled, with Intense Impact head honcho Shane Tester stating only 40 and 70 tickets had sold at each gig, respectively;

- a source at the tour's ticketing agency confirmed (off the record, mind you) that ticket sales for Perth and Adelaide were actually 140 and 170 respectively (100 more than claimed by Intense Impact), and that it is widely known that for Perth especially, up to 70% of sales usually happen in the week before a gig. This seems plausable since I personally know someone whose tickets are numbered in the fifties;

- Intense Impact posted a series of increasingly bizarre Facebook statuses threatening rival promoters and boasting about future tours they would announce over the next couple of months;

- Allegations surfaced that some Facebook comments supporting Intense Impact and deriding the bands who had pulled out of the tour, had actually been posted using "dummy" Facebook accounts created solely to post those comments;

- Various support acts were mooted for the tour, such as The Stick People and Defryme, but each one was discounted faster than the last;
Finally, on Friday evening, support band Heartbreak Blvd was not allowed entrance into the Melbourne venue to setup for that night's show, and shortly afterwards it was announced that L.A. Guns would perform that night and the following night at the Back In The Day club.
Intense Impact's Mr Tester posted several Facebook comments that he was in hospital and that a statement would be forthcoming, which did not appear until Sunday May 1st. L.A. Guns claimed they were "stranded" in Australia and only performing the shows to raise money to get flights back to America.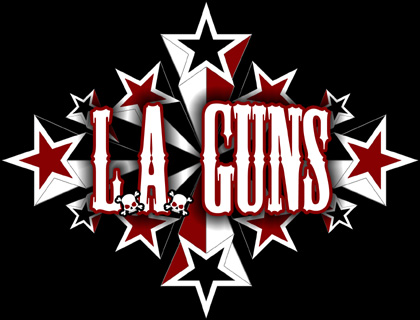 We at The Rockpit offered to fly the band to Perth and Adelaide for gigs as well, but the band played their two shows and returned to The States. Stacey Blades later thanked me for the offer but couldn't accept it due to it being too expensive to make it happen.
Mr Tester's statement on Sunday accused L.A. Guns of some seriously unprofessional misconduct in demanding extra payments in advance, whilst other claims surfaced that Tester was in fact arrested for fraud.
This evening, Monday 2nd May 2011, Mr Tester has posted another Facebook comment alleging he was the victim of an aggravated assault with a Jack Daniels bottle by a crew member on their tour bus.
Whether we, the rock fans of Australia and New Zealand, will ever know the full truth of the story is doubtful. What seems certain is that the promoters were somewhat inexperienced and perhaps naïve in their dealings and communications not only with the fans, but also with the bands themselves.
It seems the problems on this tour started at the planning stage and grew out of control from then. Why bring not one but THREE name bands over for a tour, when one or two would have sufficed and reduced feuding egos and spiralling costs? Why book unrealistically large venues for the tour? Certainly the tour contracts were not explicit enough if they were easily misunderstood and broken.
With every involved party claiming they are the most cheated, lied to, and betrayed, it seems apt to remember that the main losers here are:
- The Australian and New Zealand rock fans who were genuinely excited about the tour – in ANY of it's different lineups

- The local support bands who invested so much time and money in promoting the tour, and in at least one case bought tickets from Perth to Sydney only to find no show awaiting them at the other end
Whether or not legal action will declare Intense Impact or any (or all) of the bands at fault remains to be seen, but in the meantime it is obvious that this represents a sad day for all Australian and New Zealand rock fans and musicians.
Here at The Rockpit we have taken no sides throughout what has been described as "a clusterfuck from day one", and we are as bewildered as anyone watching the mudslinging as to who – if anyone – is in the right or wrong, or if everyone involved is at fault to some degree. All involved seem to be desperate for their own chance to "set the record straight" - so who knows where the truth will lie?
All we can hope for is that this will not permanently besmirch the reputation of our countries as a viable and attractive tour destination as the last thing we need is to be further isolated from the music we love.

Shane Pinnegar
Monday 2nd May, 2011