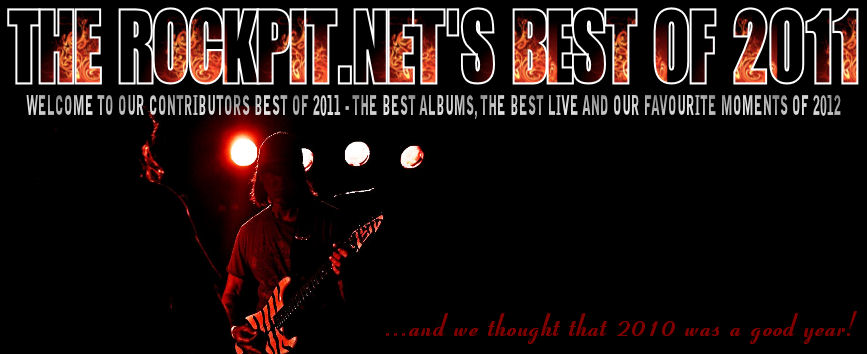 THE ROCKPIT PRESENTS OUR TOP 100 ALBUMS OF 2011
As voted by our REGULAR contributors
1 Whitesnake - Forevermore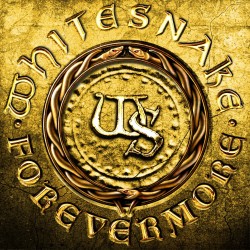 Mark wrote "Someone told me that this year was the year of the Rabbit, but after spinning this a few times I'm convinced they were wrong – it is very definitely the year of the Snake!"
Mark tracked down Brian Tichy from Whitesnake who had this to say: "Howdy! I wanted to say thanks to everyone who voted at www.therockpit.net for Whitesnake's 'Forevermore'! Too cool! This is killer but also bittersweet because I was really hoping we'd tour Australia in 2011. I have yet to be there but hear that it rules! Anyhow.... thanks for the support and hope to get down under soon!"



2 Warrant - Rockaholic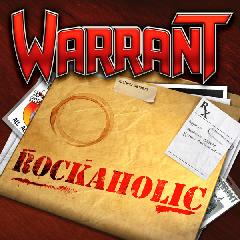 Warrant's Erik Turner says "The Rockpit Rocks!! Thank You so much for the love and support of our our latest baby… ROCKAHOLIC! SO MANY KICK ASS BANDS ON THE LIST, #2 Rules… Happy Rockin' New Years 2012 to all our Rockaholic's around the globe! Rock Out responsibly!"
Todd wrote "Wish I could say this was a return to form for Warrant, but I can't. For it to be a return to form, it would have to equal a previous effort. Sorry to say, but the Down Boys have far exceeded anything done previously."

3 Black Stone Cherry - Between The Devil And The Deep Blue Sea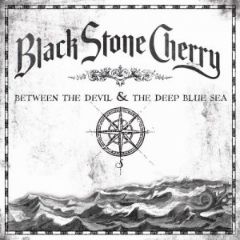 Ben Wells had this to say: "Having an album not only considered for a list like this, but to make it in the top 3 is very rewarding. We worked very hard on this album and are extremely proud of it. We are greatly humbled by this and it truly feels good to be recognized by fans and followers of rock music! Thank you all!"
Mark said "Kentucky's finest Black Stone Cherry return after a 3 year absence with their third album. And was it worth the wait?? HELL YEAH !! It is without a doubt their finest work to date and coming on the back of two classic albums, fusing their southern style roots with hard rock"

4 Michael Monroe - Sensory Overload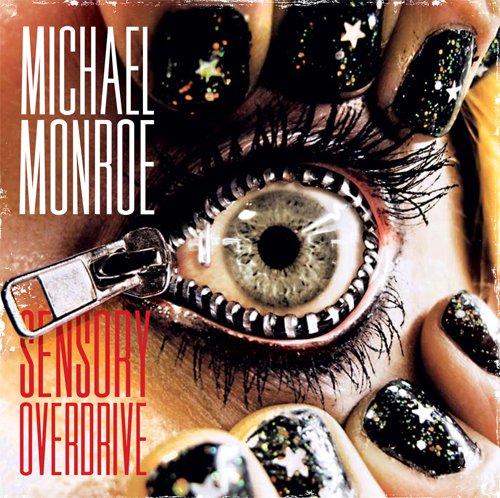 Mark wrote "Well what an album! It's 2011 and you get to hear what could well be Mr Monroe's very best. There's the essence of Hanoi, the spirit of the Dolls, the cool of the seventies and a modern sound that looks like the hand of the Wildhearts main man"

5 The Answer - Revival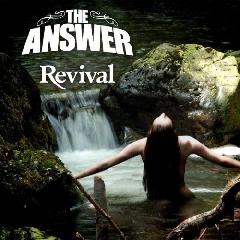 Mark wrote "On their third outing 'Revival' not only is the sound right, production excellent, and the band on fire, but the quality of songs is up another notch if you can believe it. Here we have an album that will force you out to see them when they hit town."

6 Steel Panther - Balls Out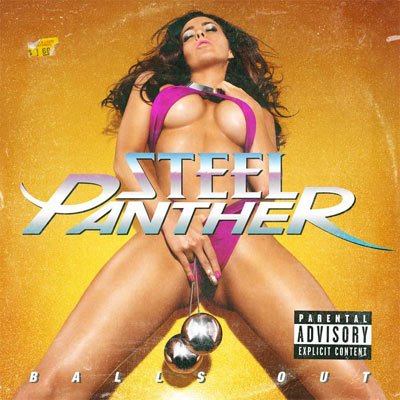 Shane wrote "In a nutshell, "Balls Out" does exactly what it says on the cover – this is Steel Panther going balls out with stronger songs, catchier melodies, funnier jokes, better performances, and y'all better watch out 'cos I don't think they're gonna stop til they've seen a million faces, and rocked them all. Oh, and banged loads of chicks. Long may they go "Balls Out"!"
7 Alice Cooper - Welcome 2 My Nightmare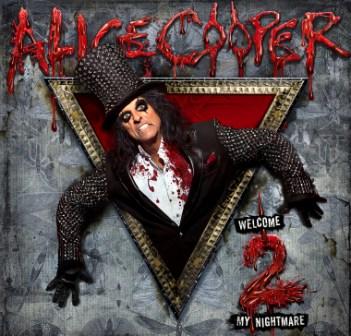 Shane's review said "[With] the Rolling Stones swagger of instant classic 'I'll Bite Your Face Off', the pop schlock rock horror of 'Ghouls Gone Wild' and the darkness of 'When Hell Comes Home', delving into child and spousal abuse. It's no surprise that the surviving members of the original Alice Cooper Band feature on three of the album highlights - "When Hell Comes Home", "Runaway Train" & "I'll Bite Your Face Off", and Steve Hunter – veteran of 4 70's Alice albums and member of his current touring band - also contributes in fine form."
8 Coldspell - Out From The Cold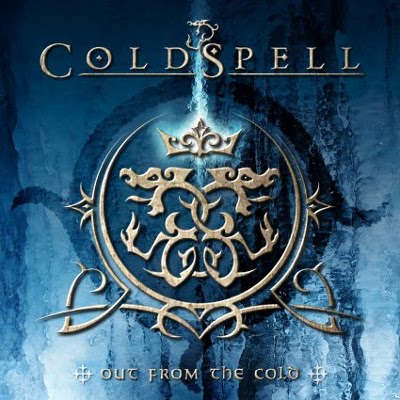 Mark wrote " 'Time' takes the prize: a great song we can't stop playing. That's not to say that you shouldn't check out the rest though as there's plenty more to like here: 'One in a Million' for example comes over all vintage George Lynch, and certainly hits the spot. 'Seven Wonders' too is also worth a mention. If you love your bands like Deep Purple, Rainbow or newer bands like maybe Gotthard, or loved this year's Whitesnake album you will get a lot from this CD. "
Micke from Coldspell said: "Whaoo that is totally wicked to be part of www.therockpit.net's Best of 2011- many many thanks from Sweden, feels great to know when we will have a new ColdSpell album out in 2012 :)
Cheers!"


9 Vain - Enough Rope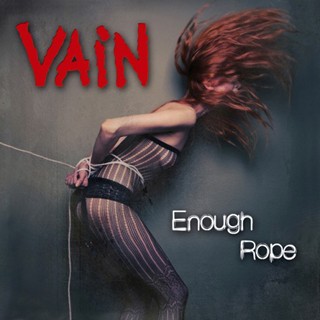 Glenn wrote "While world domination may not be on the cards for Vain this late in the game it's truly a delight to here the band firing on all sixes and putting out a release that not only stands up to their own lofty standards set by that debut album back in '89 but also an album that stands up on every level against the current batch of first class rock releases of 2011. If you're a fan of great rock music this is essential listening...now go out and buy it!"
10 Black Veil Brides - Set The World On Fire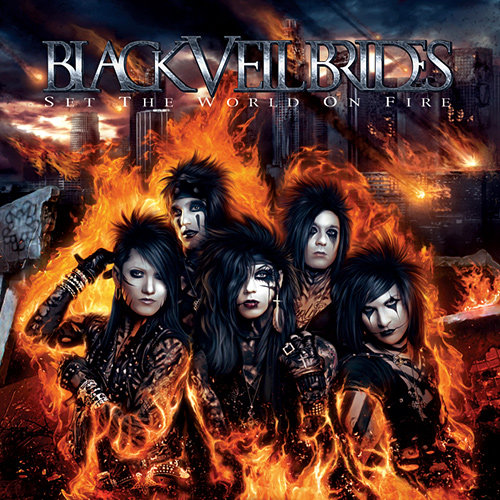 Todd wrote "Everything about this album takes me back while keeping me planted firmly in the present. These guys know how to rock."

11 Reckless Love - Animal Attraction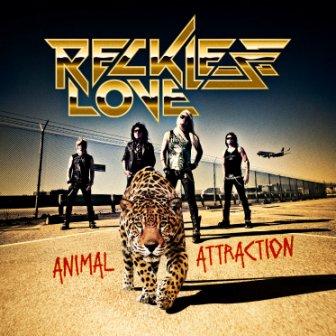 Aaron wrote "There's some really great classic 80s style glam ("Switchblade Babe", "On the Radio"), some guitar driven synth-pop that would fit right in at a Euro dance club ("Dance", "Dirty Dreams") and the requisite ballad ("Fantasy"). Production is much improved over the first release, [and] " Animal Attraction" is 45 minutes of sexy, fun rock & roll that wouldn't be out of place at your next pool party."

12 Vains of Jenna - Reverse Tripped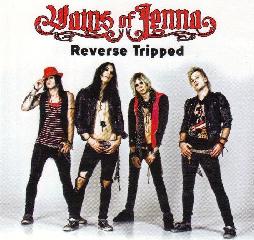 Mark wrote "I know you will enjoy this one and it's not made it out of my player since it hit the desk. Can't wait for the next chapter!"

13 Ragdoll - Extended Play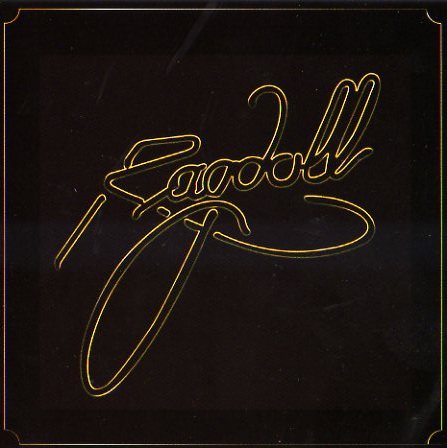 Shane wrote "Opener 'In My Mind' is as catchy a rock song as you'll hear this year, showcasing the dynamic vibe of the band – tasteful and flashy guitar from Leon Todd, great harmonies, layered melodies and a rhythm section to kill for in Dash & Cam Barrett. Every song here is immaculately crafted. "
Guitarist Leon Todd said "Thanks guys, its an honour just to be on this list with all these great musicians. Thank you so much for listening!"

14 Sebastian Bach - Kicking & Screaming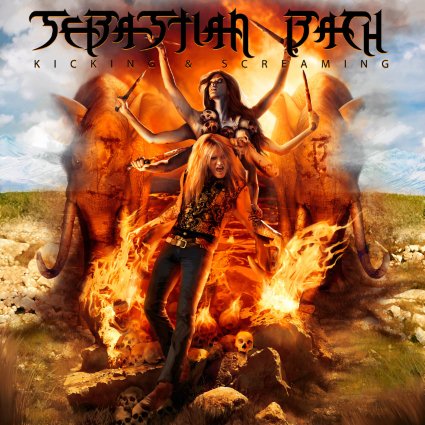 David wrote "Although this album may have stepped away from the heaviness from "Angel Down"s sound, probably having a lot to do with a new guitarist in Nick Sterling leaning towards the more classic rock sound than Metal Mike's heavy metal sound, in no way is this album anything other than amazing. "

15 The Magnificent - Self Titled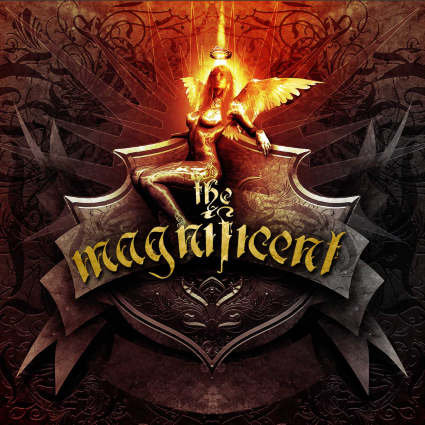 Mark wrote "Well this is a nice surprise on a wet and windy morning. And unlike some reviewers I'll not bother with the lineage of those involved in this release except to say that the project features the great voice of Circus Maximus' Michael Eriksen and two parts of Brother Firetribe involved in the writing. One of the best of the year? You bet!"


16 New York Dolls - Dancing Backwards In High Heels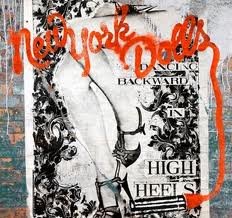 Shane wrote "David Johansen and Sylvain Sylvain's double edged love letter to their joint loves – sixties rock n' roll and New York – is a blinder of an album, full of sounds you just don't hear this side of 1975."

17 Journey - Eclipse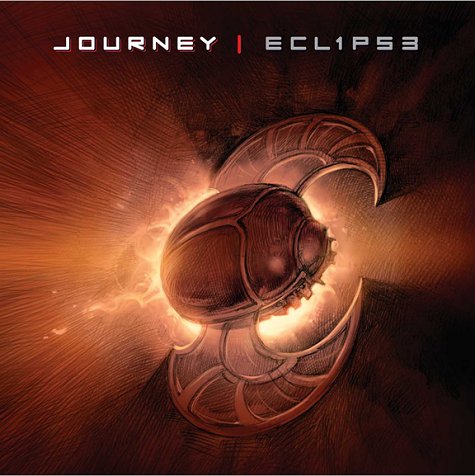 Mark wrote "This is Journey... but not as we know it. A little darker, and more epic; you can feel the Schon influence here. The songs are longer and we are quite removed from the feel of Revelation that first showcased new vocalist Arnel Pineda who is very impressive here. Songs like 'Chain of Love' and 'Tantra' absolutely shine. A beautifully realised album and a new lease of life"

18 Foo Fighters - Wasting Light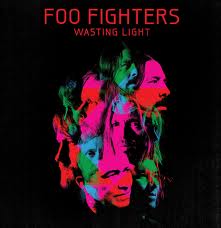 Shane wrote "After a few albums of "same old, same old", Dave steers the good ship Foo Fighters back onto course with "Wasting Light", getting ex-Nirvana band (first) mate Krist Novoselic on board for a tune, and welcoming guitarist Pat Smear – another ex-Nirvana alumni – back into the fold as a full-time member. Just to labour the Nirvana connection (and the nautical analogy), Butch Vig produces admirably."

19 Work of Art - In Progress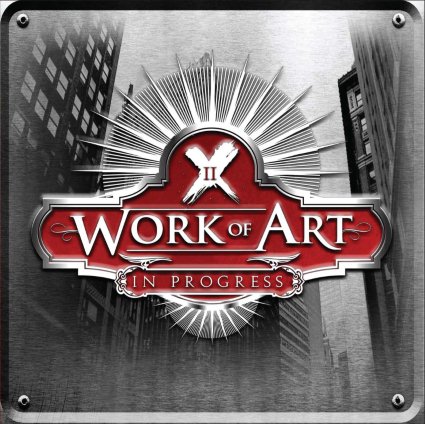 Mark wrote "Classic West Coast AOR for the softest of listens and some of the biggest choruses ever made by man make this a potential soft melodic masterpiece. To be honest if you don't like it soft in the Toto or Nelson vein then this may be too much to take. If you hear 'The Rain' and start getting a little dizzy then the rest of the album will have you heading for a lay down. This is magic but maybe too much sugar for some!"

20 Bonfire - Branded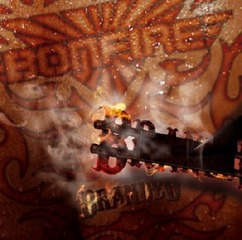 Mark wrote "I have not enjoyed a Bonfire CD this much since back in the glory days of FIREWORKS and POINT BLANK. Claus and the guys keep on track with this quality melodic release. It's all back again, the trademark vocals, the guitar, everything is lined up. Songs like 'Deadly Contradiction'; 'Save Me' and ballad 'Hold Me Now' are all good enough to have made the cut back in the day and the other 7 new tracks here aren't to shabby either - well worth checking out and rekindling the flame!"

21 The Dogs D'Amour - Tyla presents "In The Dynamite Jet Saloon"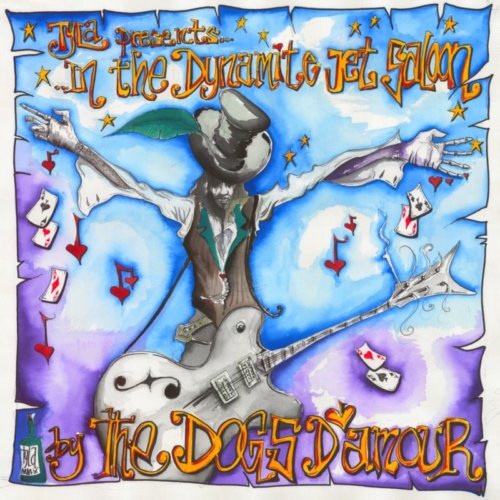 Mark writes "This is a great reworking of a classic with a twist and Tyla has done a wonderful job breathing new life into the collection here whilst remaining symathetic to the originals. A bit like working on a 'listed building' the things you loved about the original are all still there sympathetically restored. Lyrically I've always considered Tyla a master and some of the slower versions like 'In The Dynamite Jet Saloon' just showcase the careful choice of words and the feel they create. Slower and clearer they take on more power."
Tyla said: "...Happy New Year... Hey its great to read brilliant reviews before I die as well, ha!ha! Thanks to everyone at The Rockpit for their support!"

22 Teenage Casket Company - Best Kept Secret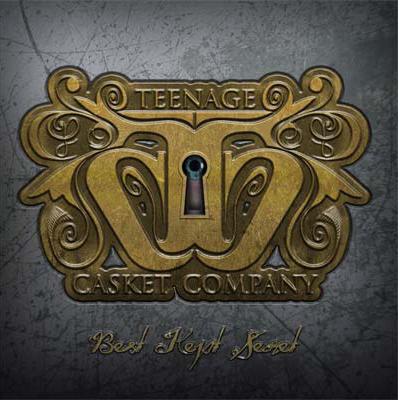 Mark wrote "If you like a bit of Glam, Pop, Punk and Sleaze, get on board and enjoy the perfect 80's infused pop rock that hints at everyone from Cheap Trick and the Ramones to newer players like Marvellous 3; but that is distinctively TCC. It's personally hard for me to pick favourites here as the collection is so solid but you'll love the new track and songs like 'Don't Look at Me Like That' (check out the YouTube). Elsewhere 'Cocaine' almost strays into Def Leppard meets eighties power-pop in a good way; 'Thank you For Nothing' punks it up Wildhearts style; and 'Believe in You' offers a more sensitive side to show they can do the big ballad the way they did in the late 80's."
Rob Lane said: "2011 has seen TCC find our feet again and begin Chapter 2 of the band! Having our album considered to be one of the best of the year really ties things up nicely and we're excited to see what the next year holds in store. Thanks to all at The Rockpit for their support, we need to make a trip over to rock for you guys!!!"

23 Anthrax - Worship Music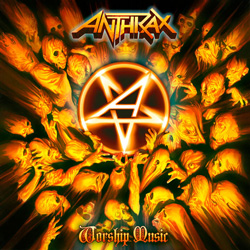 Shane wrote "From the moody scene setting intro 'Worship' through to ferocious closer 'Revolution Screams', Anthrax seem determined to prove once and for all that, rotating lead singers aside, they are as relevant a musical force as they have ever been."
Guitarist Scott Ian had this to say "Thank you so much for the love and support. Can't wait to get to Australia and thrash with you crazy fuckers. Cheers, Scott"

24 Sixx A.M. - This Is Gonna Hurt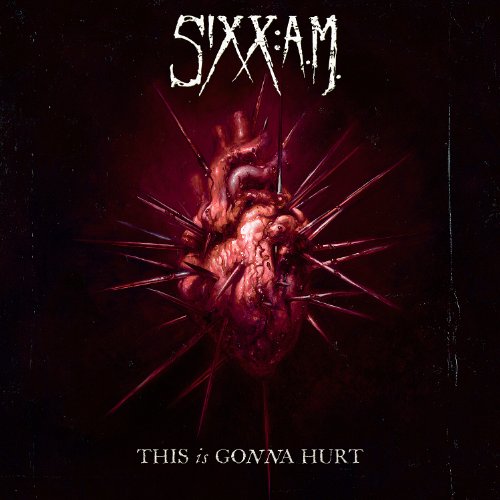 Todd wrote "After a very strong debut from this all-star project, it was hard to tell what was coming next from Nikki, James, and DJ. If you waited with huge anticipation, much like I did, I don't think you will be too disappointed."

25 Issa - The Storm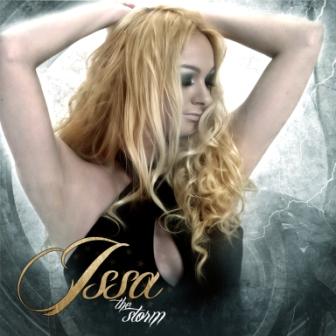 Mark wrote "Of its type it's hard to fault an album like this, great songs accentuated by a truly gifted vocalist. Music that will brighten your day…"

26 Black Country Communion - II
Leon wrote "If you liked the first one, you'll love this. If you didn't like the first one, give this one a shot. If you're still not impressed, I'm sure the guys will have a third album out before you can say 'Hughes, Bonamassa, Sherinian, Bonham'."

27 The Erotics - Today The Devil, Tomorrow The World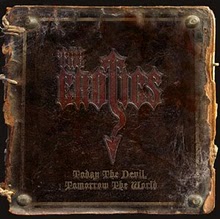 Mark wrote "If you like your Sleaze dirty, wringing wet with punk attitude, and your choruses big then this three piece in my opinion can't be beaten at the minute. If you like this check out also their last effort 'Rubbish' or the classic '30 seconds over you' then the Erotics will be rocking your world too. F**k these guys are good!!!"
Mike Trash said: "Thanks guys, we've got a new EP out soon that I think you are gonna like too!".

28 Down & Dirty - Taste Of Rock & Roll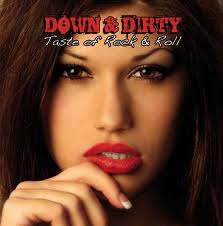 Shane wrote "From the moment "Taste Of Rock & Roll" stomps it's leather boot out of the speakers full of teenage sass and pout, hairspray and hangovers, it's obvious that these four young dudes – L.A. Mangano, Majyk, 9 Volt and Joey – were suckled on the teat of classic rock and glam from the glory days before these boys were even born."
When told of their ranking, Down & Dirty said ""Down & Dirty are honoured that "A Taste of Rock & Roll" has been choosen as one of the top CD's of the year, we are stoked to have made your list! To everyone who had a hand in this and to all the fans, we hope you are all ready for more! This is just the beginning! Down & Dirty are here to bring the balls, the fun, and the sound of Rock & Roll back to the masses! See you all soon!"

29 Bang Tango - Pistol Whipped In The Bible Belt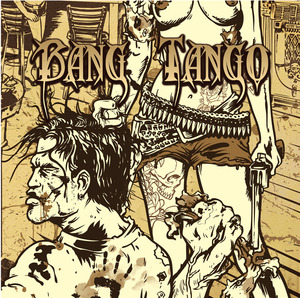 Todd wrote "Overall, this is a great album. This one is good for all the old school fans to have in their collection, unlike some of the previous offerings from the band, but after seeing these guys live a few times in the past couple years, I would love to see them dial it up and make it their own. Keep the Bang Tango sound while bringing the fierceness of their live show to the studio."
Bang Tango drummer Trent Anderson had this to say about their inclusion "Thank you so much, all I can say is thank you! When we recorded the songs we truly wanted to make an album that not only had the Bang Tango feel but also showed where the band was going musically, thank you again."

30 Chickenfoot - III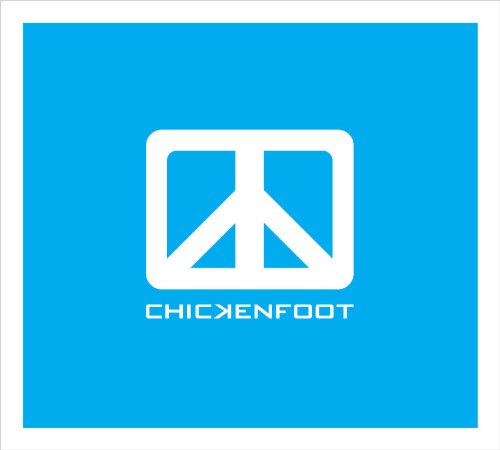 Shane wrote "III sounds 'MORE'… there's more Hagar, there's more Satriani, more of a Van Hagar meets Led Zeppelin feel, but overall it's more fractured, slightly disjointed - more a result of the individuals in the group rather than being greater than the sum of their parts, as "Chickenfoot" was. Perhaps the "band of brothers" vibe was disrupted by Chad Smith being torn between this album and his day job with RHCP - there seems no ego's disrupting play."

31 Farcry - Optimism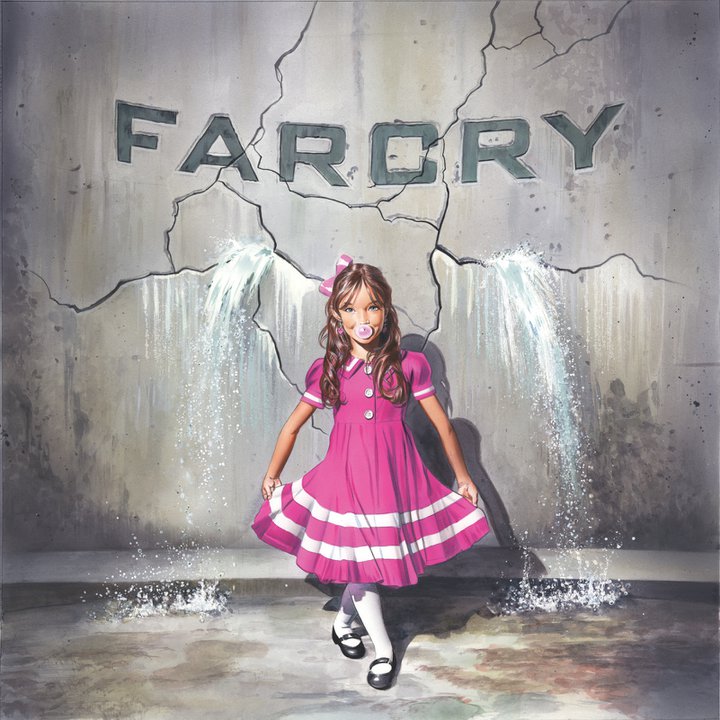 Mike wrote "If you like bands like Firehouse, Harem Scarem, or even early Bon Jovi, then Farcry is a band to check out. "Optimism" is the perfect feel good soundtrack for the summer. so pick it up. "
Pete Fry said: "What a surprise and an honor to have our latest release "Optimism" be in The Rock Pit's top CD's for 2011. Thanks to both Mark and Shane for all their support of FarCry over the last few years, and a special shout out to Mike from Heaven's Rain who was kind enough to interview me on the Rock Pit earlier this year! If you don't have your own copy of "Optimism", head on over to http://www.farcryband.net/ and get yourself one today!"


32 Smokey Fingers - Columbus Way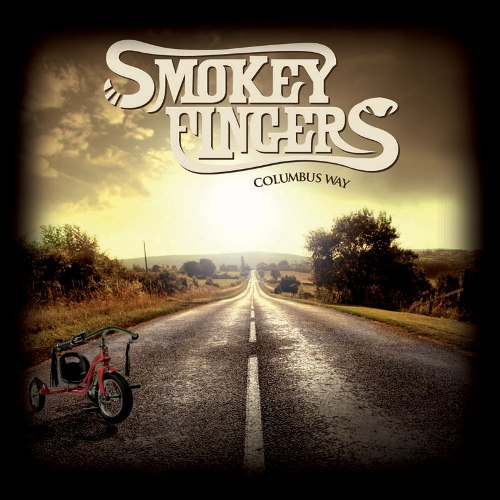 Mark wrote "I'll take a big step out there with this one. I don't think I've heard a better Southern Rock album in years and this one hails from Italy. It's a rare find and another great release from Italy's Tanzan Music."
Smokey Fingers said: "Thank you so much for your support! So glad you liked the album"

33 George Lynch - Kill All Control
Leslie wrote "All in all this is a great album that really grows on you, it's cohesive, and all of the vocalists involved give their all. Couple that with quality songs and it's a sure-fire winner."

34 The Headcat - Walk The Walk, Talk The Talk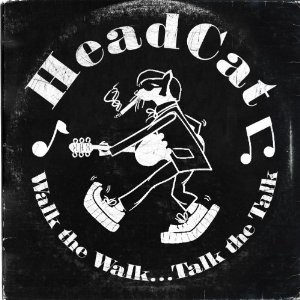 Shane wrote "Above all, this is – like the first Headcat album – bloody good fun. Headbanging purists might scoff and diss it as a folly, but that's completely missing the point – Lemmy is having fun playing these classic songs from his youth that shaped the music we listen to today and hearing them in this (unlikely) style should be enjoyed, after all – it's only rock n' roll… but we like it!"

35 Bullet - Highway Pirates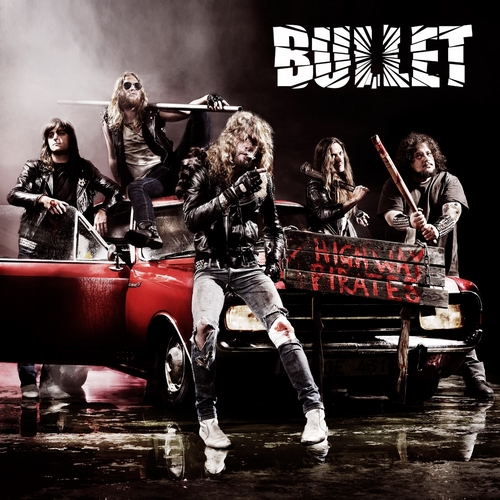 36 Shakra - Back On Track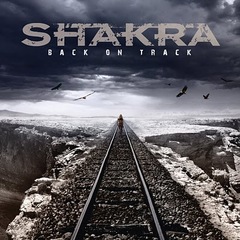 Jo wrote "Wow this one is a revelation for me and why I've not listened to them before is all my loss. Shakra is a class act and the new album – 'Back On Track' – is all killer! Opener "B True B You" Is probably all you need to hear to convince yourself it's one of the best songs I've heard this hear, heavy, metallic and majestic with a large portion of melody and harmony."

37 Mecca - Undeniable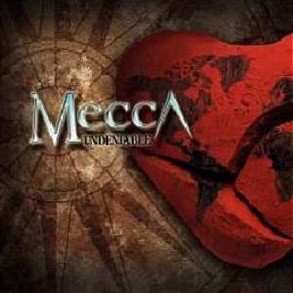 Mark wrote "This is a rather fine album that draws on a host of classic melodic influences and plays around with them. The result is that good it's clear that an awful lot of time, love and attention have been spent on creating what is sure to be a highlight of the year for melodic rock fans. It's all been worth it. This is close to AOR perfection"

38 Tyla - Quinquaginta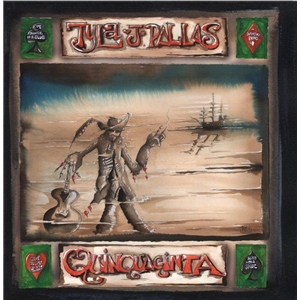 Mark wrote "There's not a lot not to love here: from opener 'Untouchable' with its heartfelt lyrics and up-tempo latter day Dogs stylings. It's 'Story Of My Life' though, which follows though that really grabs the attention – with it's honey on cigarettes vocals it is a much more refined version of the kernel that made the 'Supreme Demos' release and another example of how Tyla as an artist has always been able to improve on a good thing where so many other artists overdo things with reinvention. "
Tyla said: "...Happy New Year... Hey its great to read brilliant reviews before i die as well, ha!ha! Thanks to everyone at The Rockpit for their support!"

39 Diamond Lane - World Without Heroes
Aaron wrote "Typically when a band attempts to do something to please everyone, they tend to come up short in certain aspects - and inevitably alienate some people in the process. Obviously the guys in Diamond Lane don't give a damn WHO they piss off based on their second full-length offering"

40 Wednesday 13 - Calling All Corpses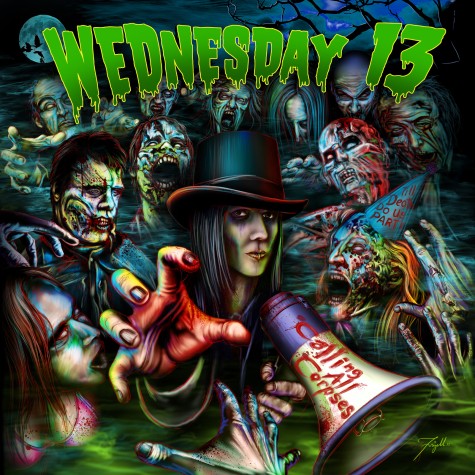 Will wrote "If you'r after a CD with catchy choruses, addictive and energetic music and lyrics about ghouls, corpses and the devil, this is a must have for you!"

41 King Kobra - King Kobra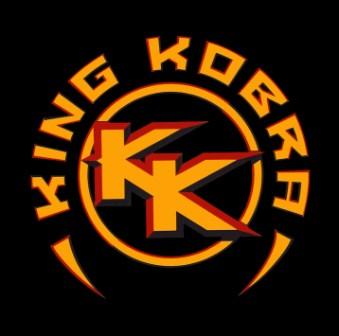 Mark wrote "Here at the Rockpit we've always been big fans of the band here individually: Carmine's 'Vanilla Fudge'; Dave's 'Big Cock' and 'Tunnel'; Johhny's legendary antics; Mick's early 'Bulletboys' and Paul's 'Rough Cutt', Quiet Riot' and solo ventures have all gone down well. This then is the culmination of the experience of a bunch of great musicians and to be honest what they have bottled is bloody good stuff!"

42 Uriah Heep - Into The Wild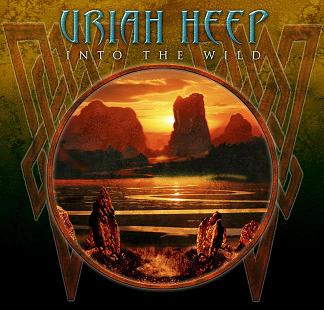 Paul wrote "Uriah Heep are a British progressive rock band formed in London, England in 1969. Into the Wild is their 23rd studio album and this is a fantastic CD of epic proportions. Mick Box and the boys must have sold there soul's to rock and roll to keep coming up with such quality songs after a career that spans an incredible six decades with only one line-up change in the last twenty five years. From start to finish there isn't one bad track on here. "

43 Night Ranger - Somewhere In California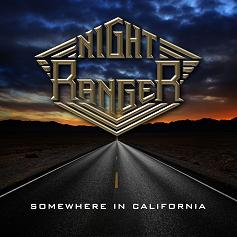 Mark wrote "Of the rest of the album, what do we get? Well actually a good selection of summery rock standards that have a distinct melodic tinge to them. It's not teh greatest album you will hear this year but it's put me in my place thinking that all there was to the guys was an over-rated ballad. Well worth a look and I'm sure existing Ranger fans will feel richly rewarded by the 2011 vintage."

44 Rival Sons - Pressure & Time
Shane wrote "Some bands just pop out of the speakers fully formed and RIVAL SONS is one such freak of nature. They rock, they roll, they groove and they have soul – and what more can anyone ask of a band of rock brothers in this jaded day and age, anyway?"
From Rival Sons - "Big shout out to the ROCKPIT for diggin our brand of rock n roll ...and showing it by including "PRESSURE & TIME" on your top albums of the year list! CHEERS, and RIGHT ON! "

45 Machine Head - Unto The Locusts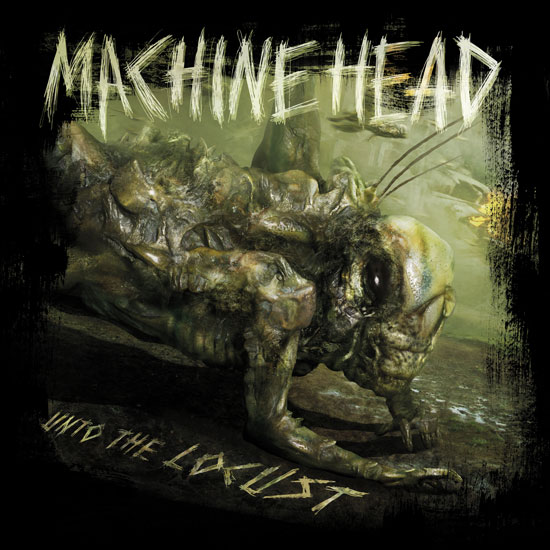 Steve wrote "Machine Head are a fantastic thrash band. Mixing the brutality of Slayer with the rhythm of Megadeth. Their last album, The Blackening was a classic. With Unto The Locust they`ve done it again."

46 The Trews - Hope & Ruin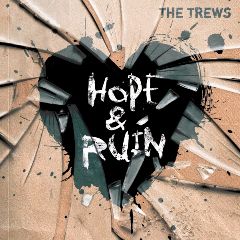 Mark wrote "'Misery Loves Company' that opens the new Trews album is a great pop alt-rock standard that reminds you of all that was the best of 90s rock, that in itself gazed back on more bygone days where songs were written from the heart rather than pitched at a particular market or demographic"

47 House Of Lords - Big Money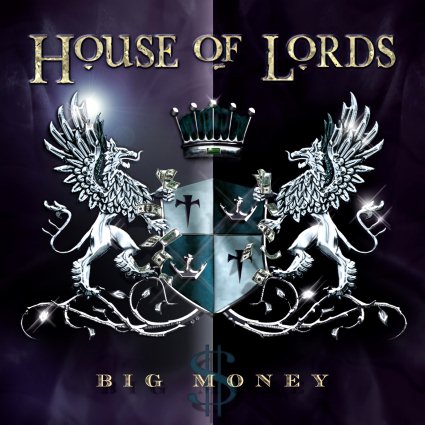 Mark wrote "Listening to 'Big Money' I realise how much I prefer this incarnation of House of Lords to even the original incarnation of the band, the sound may be largely the same but there's so much more depth these days and the songs just seem to hook you more effectively. "Run For Your Life" ups the tempo and ends up as a highlight"

48 The Fairchilds - Our Revolution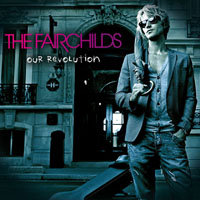 Todd wrote " Do yourself a favor and check this one out – you just might be as glad and pleasantly surprised as I was and am."
Cyril Niccolai said ""The Fairchilds wishes everybody at The Rockpit a Happy New Year!! Being a part of your Year End Best of List is so cool and it's such an honor! Thank you so much for your support! Keep on rocking our world!! With Love and Respect."

49 Black Spiders - Sons Of The North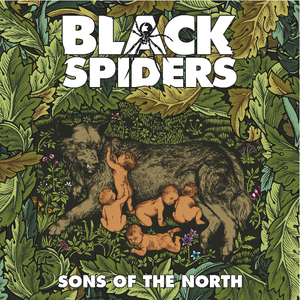 Mark wrote "In truth it's a very good album with some great rock and roll. Two of the songs, the Stoner-Blues of 'St. Peter' and catchy 'Just like a Woman', are previously unreleased, but everything else here has been previously available on EPs. The great news is that those two chestnuts are about the best here proving let's say that Black Spiders have a lot more webs up their sleeve…"

50 The Spazzys - Dumb Is Forever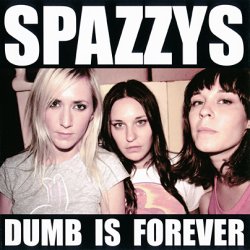 Shane wrote "The follow up to 2004's "Aloha! Go Bananas", "Dumb Is Forever" shows everything that was great about that debut album has been honed to perfection in the long seven year wait between albums. That means you have brain eating melodies that you'll be humming and singing all but instantly, it means 3 chord power pop punk awesomeness abounds, and it means cool and fun lyrics which explore themes a bit deeper than the normal pop punk obsessions of partying and unrequited love."

51 Bai Bang - Livin' My Dream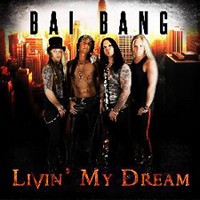 Shane wrote "There's been such a glut of quality Swedish sleaze and glam rock in the past few years that it's hard to keep up with it all. Bai Bang is one member of this movement that we will always find time for – over a long career they've proven masters of the anthemic chorus, champions of the catchy riff and lords of the melodic party metal tunes."

52 Trivium - In Waves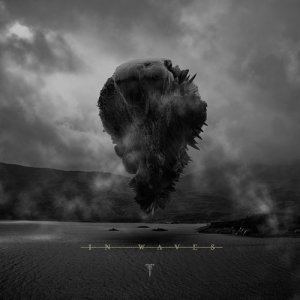 Metal Billy wrote "Floridian quintet Trivium return with their 5th LP "In Waves" and don't disappoint with an album chock full of great riffs and memorable choruses that will have you subconsciously screaming IN WAVES before you stop to make sure you aren't shouting out loud."

53 Within Temptation - The Unforgiving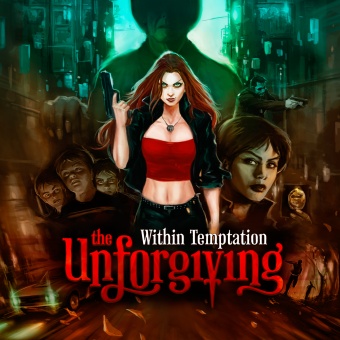 Todd wrote "This disc was quite the turning point for me. It created a GREAT love for the more symphonic sound, while anchoring my love for melodic songs that had music filled with passion and lyrics that were though provoking and retrospective. Within Temptation have been around for a while, but with this disc, I really acquired a taste for them and their genre in total."

54 D-A-D - Dic Nii Lan Daft Erd Ark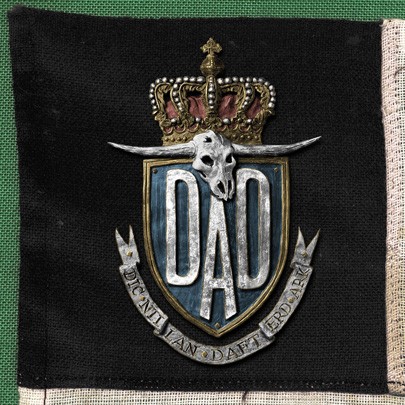 Shane writes "D-A-D 2011 sounds like the engine has been given a complete re-tune, and they're back with all the chrome shining and the motor purring like a tiger. "

55 Megadeth - Th1rt3en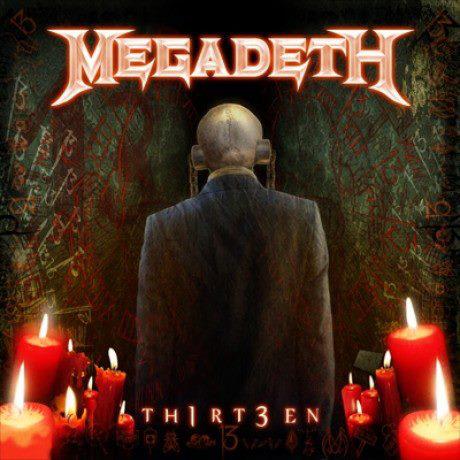 56 Stone Circle - Living For The Sunshine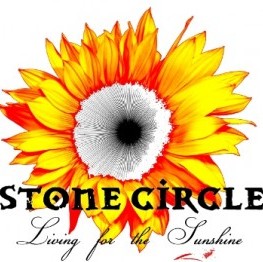 Stone Circle said "Stone Circle are thrilled and honoured to have their album 'Living for the Sunshine' make The Rockpit's 'Best of 2011' list. It's been quite a ride for us this year and this really ices the cake. For a local indie rock band to poll in the top 100 against all the amazing national and international releases this year is an incredible boost for us. Our deepest gratitude to everyone who supports us. Peace. SC."
Shane wrote "'Transparent' and 'Living For The Sunshine' have huge melodies you could hang your coat on; 'Lost' is a power ballad as good as anything from the Eighties; 'Gero Love Song' is simply epic; 'Take Your Chances' would sit happily on a Van Hagar album, complete with "candid strip bar banter". You won't find a better, more polished US flavoured rock album from an Australian band any time soon – "Living For The Sunshine" is a collection of classy, catchy, rocking tunes."

57 Heaven The Axe - Sex, Chugs and Rock n' Roll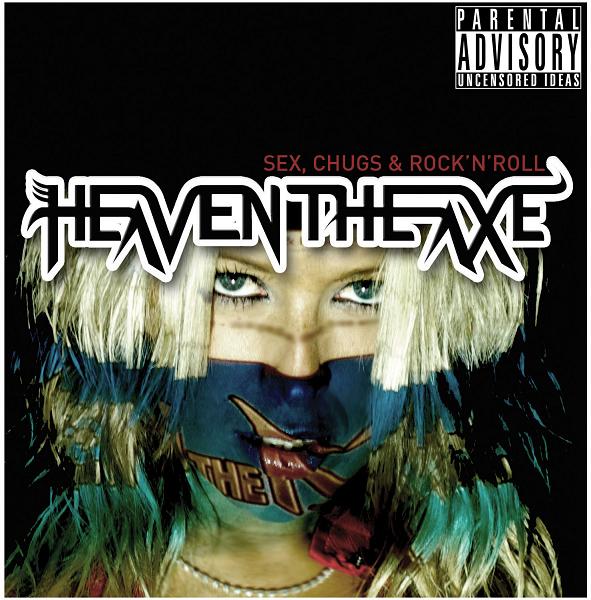 Mark wrote "Take a chance on an Aussie band? They might just be the next big one!"

58 Sugar Louise - Everything's Better With Sugar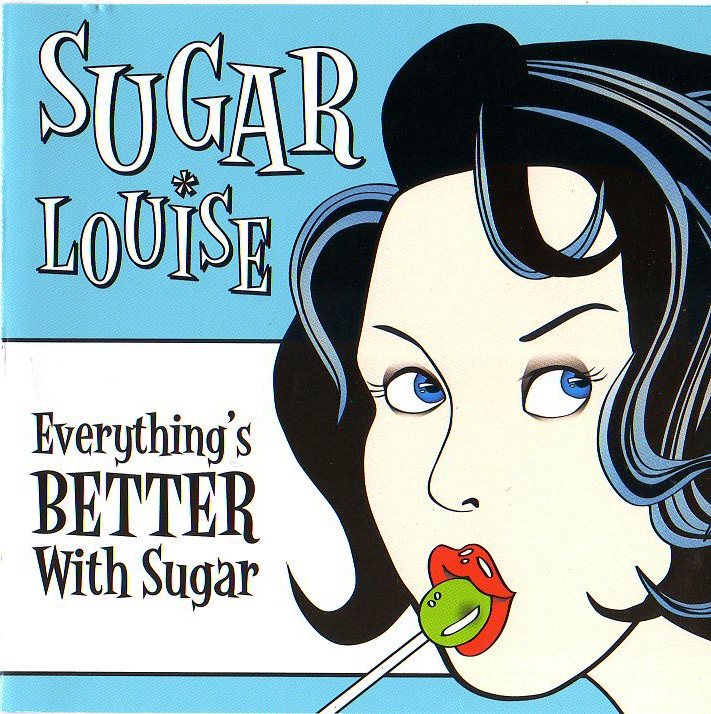 Singer Billy McBarbie said "Put up against so many great records, as those who run by the CD-players of The Rockpit-crew, we find it a great achivement and a lot of fun to be in the top!"
Shane wrote "Last seen fronting feral sleaze bandits SLOMBER, Norwegian Billy McBarbie has turned his vocal talents to pop punk hard rockers SUGAR LOUISE. Permeated with summer sunshine and a sense of fun from start to finish, "Everything's Better With Sugar" extols the glory and virtues of summer love, the American rock n' roll culture, parties by the lake and above all – girls, sweet girls!"

59 The Poodles - Performocracy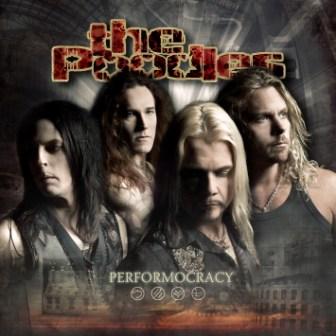 Mark wrote "The Poodles continue to amaze me with every release there is a frightening level of consistency on display again here. Performocracy's lead track 'i want it all' is quite simply an amazing slab of modern melodic rock, bristling passion, melody, feeling and beautiful guitars"

60 Dream Theater - A Dramatic Turn Of Events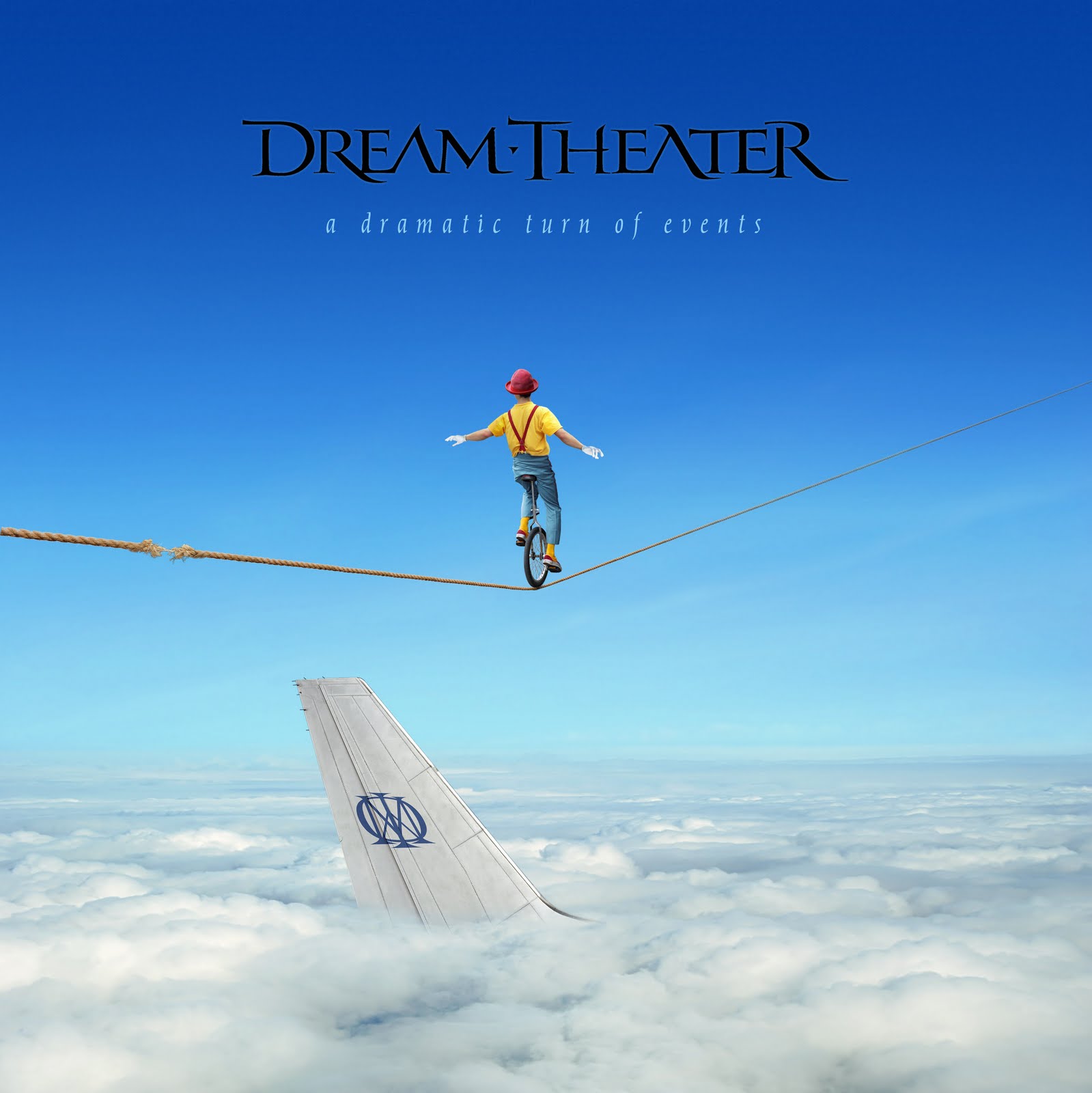 David wrote ""A Dramatic Turn Of Events" is very different sounding from their other albums, but also has some similarities - but then again with a prog metal band, it's hard to say any two albums are alike so it's hard to really compare this album to any of their earlier work "

61 Fastway - Eat Dog Eat
Shane wrote "Ex-Motorhead guitar slinger Fast Eddie Clarke may have barely touched a guitar for the past decade, but he's put in a fine showing on "Eat Dog Eat", resurrecting the Fastway name for 2011 with ex-Little Angels vocalist Toby Jepson out front."
62 Project X - D-Generation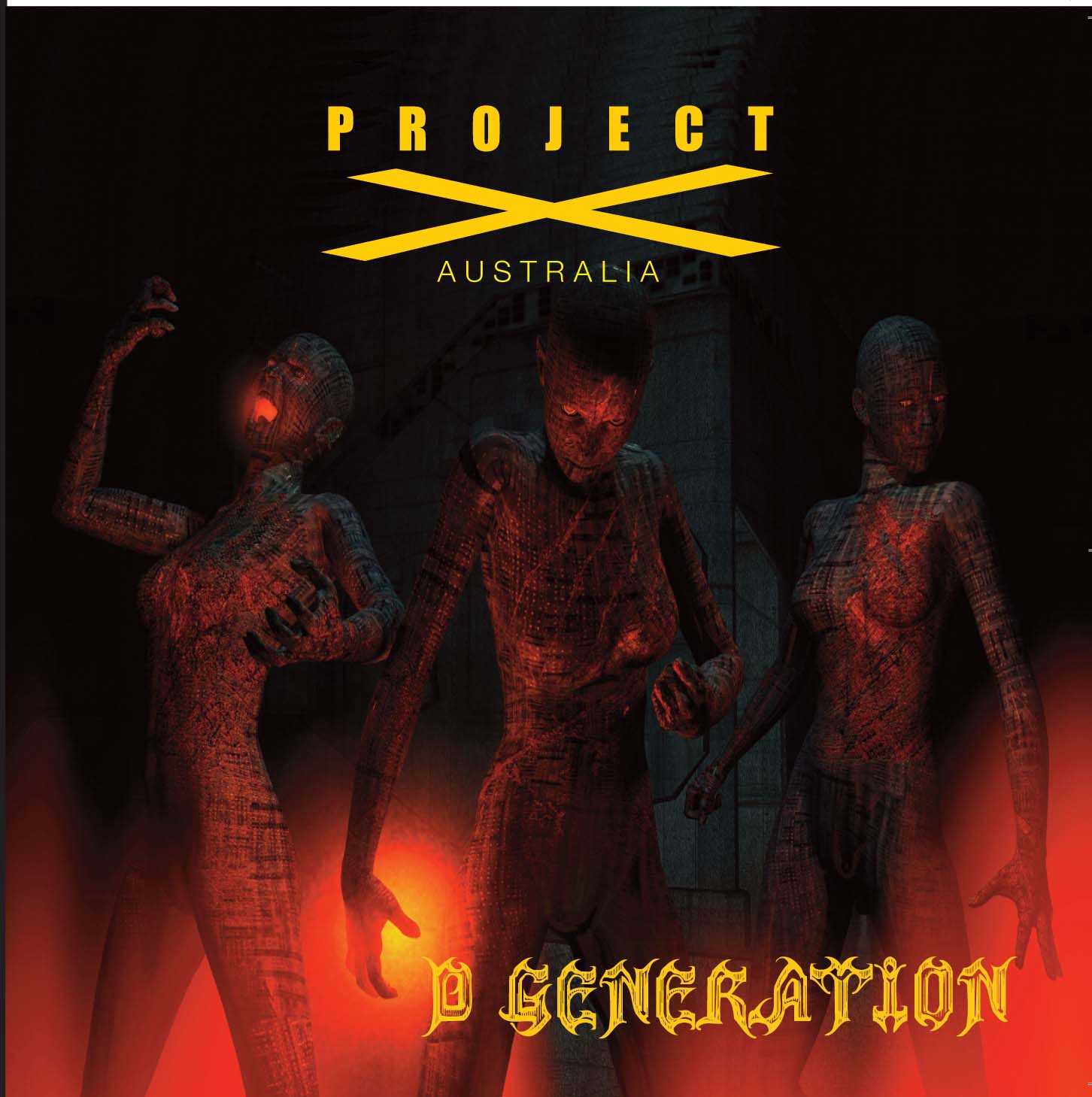 Richard Lovett, Project X drummer, says "Wow, thats awesome, a great way to cap off a fantastic year for Project X, thanks to everyone who voted and we'll have some more Project X for you soon, including a new video clip and and Live launch."
Shane wrote "Matt Williams (Black Steel, Humungous D) and Rockin' Rick Lovett (Rockstar) have been mainstays of the Western Australian metal and hard rock scene for many years, but it's been a full fifteen years since they recorded Project X's debut album "The Mirror" and this time around they've assembled a cast of notables from previous bands and friends on the scene, and the result is one of the best traditional metal albums of 2011."

63 Dirty Americans - Black Feather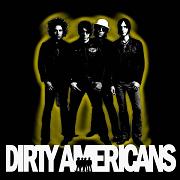 Jo wrote "If you like your music hard, heavy and uncompromising but with a real sense of identity, and dirty blues and stomping bass as side orders then this is an album you should own. "

64 Firehouse - Full Circle
Mark wrote "Few bands pull off re-recording their Greatest Hits and topping the originals. but Firehouse is one of the few that has managed it to celebrate their 20 year anniversary. Full Circle is available through FireHouse's official website firehousemusic.com, CDBaby, and iTunes. Pick up your copy today!"

65 Rise To Remain - City Of Vultures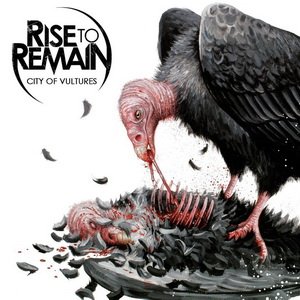 66 Xorigin - State Of The Art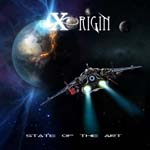 Jo wrote "If you are after a nice collection of melodic rock in the Foreigner/Night Ranger mould then this is one for your collection. Good, occasionally great songs, nice guitars and some very nice vocals makes a really good album. 'In the Blink of an Eye' is one of the best ballads I've heard this year."

67 DC4 - Electric Ministry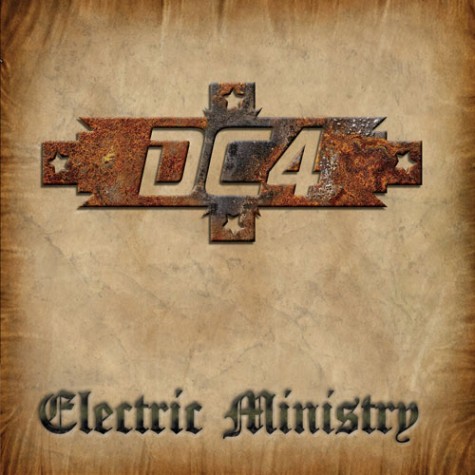 David wrote "DC4 are one of my favourite bands and 2011's ELECTRIC MINISTRY is another top notch release from the LA four piece consisting of members/x-members of Odin (Shawn Duncan), Dio (Rowan Robertson) and Armored Saint (Jeff Duncan)."

68 Hollywood Undead - American Tragedy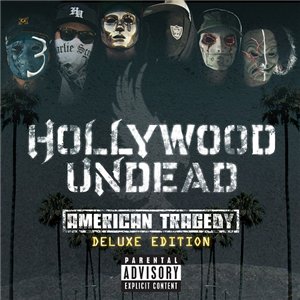 Todd said "After some experience in the studio and honing their skills on the road, Hollywood Undead now ready the world for an "American Tragedy." They go for the jugular from the first strands of 'Been To Hell.' 'Apologize,' the next song, shows what they can do while making no apologies for what they do or how they do it. I have trouble finding any songs here that I don't like. Each song is similar, but different. The themes are as recurring as the loops and beats in the rap breakdowns in each song. "

69 Mastodon - The Hunter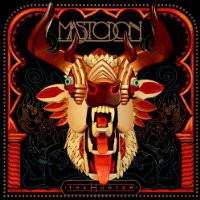 Metal Billy wrote "Mastodon once again bring their A- game to the table with another collection of fantastic tunes on The Hunter - dedicated to guitarist Brent Hinds brother Brad who passed away while out hunting late in 2010."

70 Black Keys - El Camino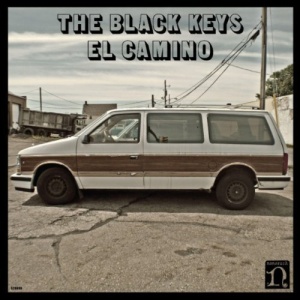 Mark wrote "Imagine The White Stripes with better and bluesier songs. I don't need to tell you about how good these guys are do I? Every album brings something new and here it is - the 'El Camino' full of cross-over appeal and some massive songs. Definitely one of the albums of the year AND it's on the radio... what is the world coming to?"

71 Nelson - Perfect Storm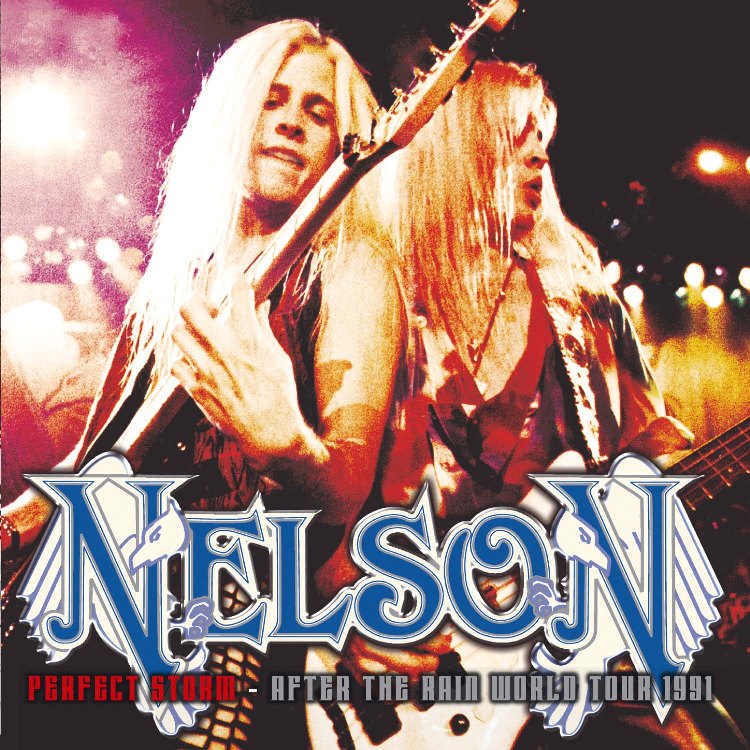 Mark wrote "The Nelson boys cook up the Perfect Storm. Culled from one of their few recorded live performances from back in the day. This one will take you back, harmonies never sounded sweeter..."
MARK'S REVIEW

72 The Treatment - This Might Hurt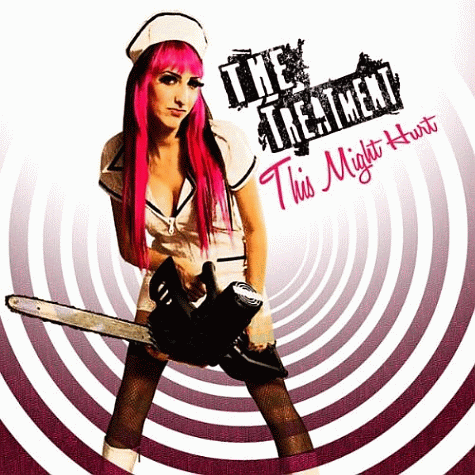 The Treatment say "We are delighted to have made the top 100 albums of the year. Thanks to all at The
Rockpit and everyone else who have supported us through an incredible year "
Mark wrote "The Treatment's debut ticks all the right boxes! 'This Might Hurt' has 12 fast, frenetic, exciting hard rock songs packed into a small piece of plastic! Musicially we're in the 80's, with a 70's patina. Sonically it's class all the way: Aerosmith and Led Zeppelin meets AC/DC in Bad Company and Mott the Hoople's backyard. One of the best of the year... "

73 Sister - Hated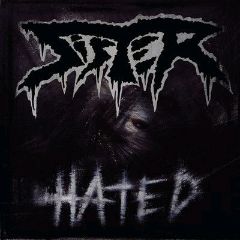 Jo wrote "The sleaze of early Crue with an injection of pissed-off punk and snarling razor blade, gargle with glass vocals. If that sounds like your sort of thing then Sister may be one for you: a band that don't know the definition of subtle and place raise-your-fist and yell stomping anthems above everything else"

74 Theory Of A Deadman - The Truth Is...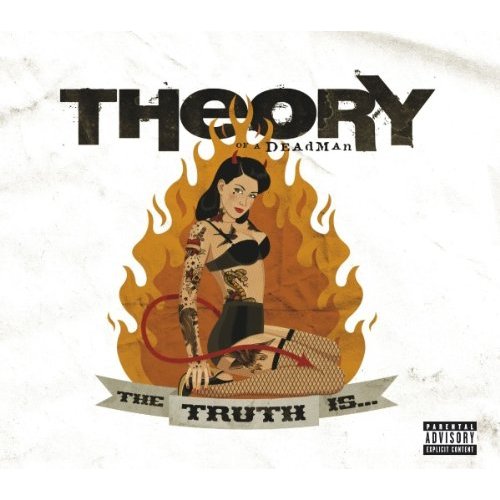 Todd wrote "Not often a CD drops that is fun front to back, while throwing in a few ditties to make you think a little. That has happened here on the newest release from Theory Of A Deadman. One listen and there is no question how these guys got the opening slot on the Carnival of Madness 2011 tour. The Truth Is… I can't stop listening to this disc."

75 Warbringer - Worlds Torn Asunder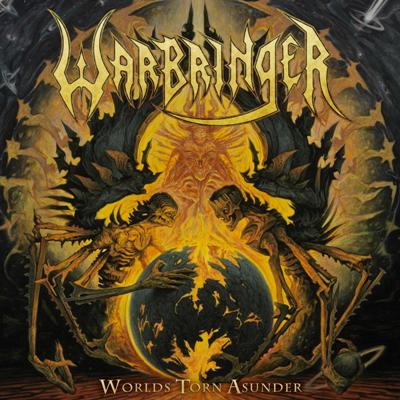 Metal Billy wrote "LA Thrash metallers Warbringer drop their 3rd album Worlds Torn Asunder like a neutron bomb to the skull"

76 Barry Manilow - 15 Minutes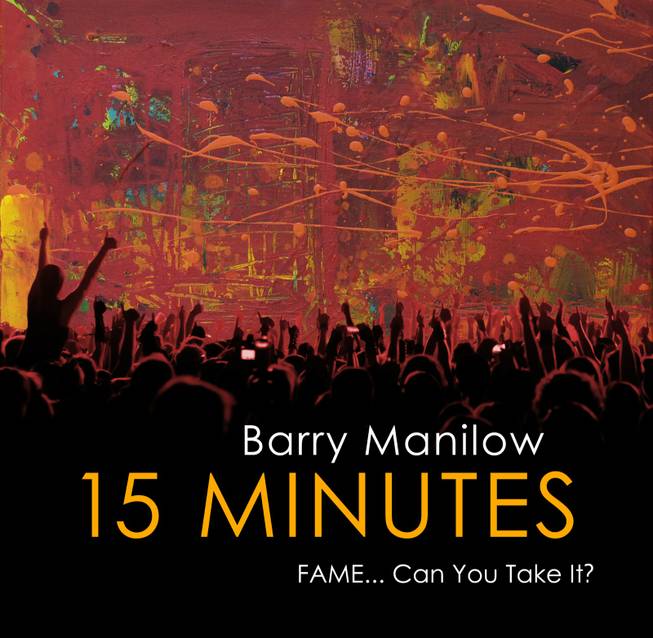 Todd wrote "I know… what is Barry Manilow doing on The Rockpit? You would be surprised. First, I am a huge fan, and have been for years. The first concert tickets I ever bought from a scalper were for Barry Manilow in 1988. Put aside your preconceived notions that Barry Manilow is easy listening and give me a minute to explain why this disc belongs here and why it has earned 4-1/2 stars."

77 Lazarus AD - Black Rivers Flow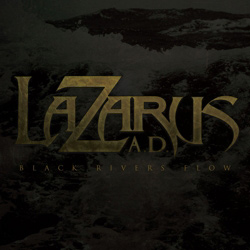 78 Rev Theory - Justice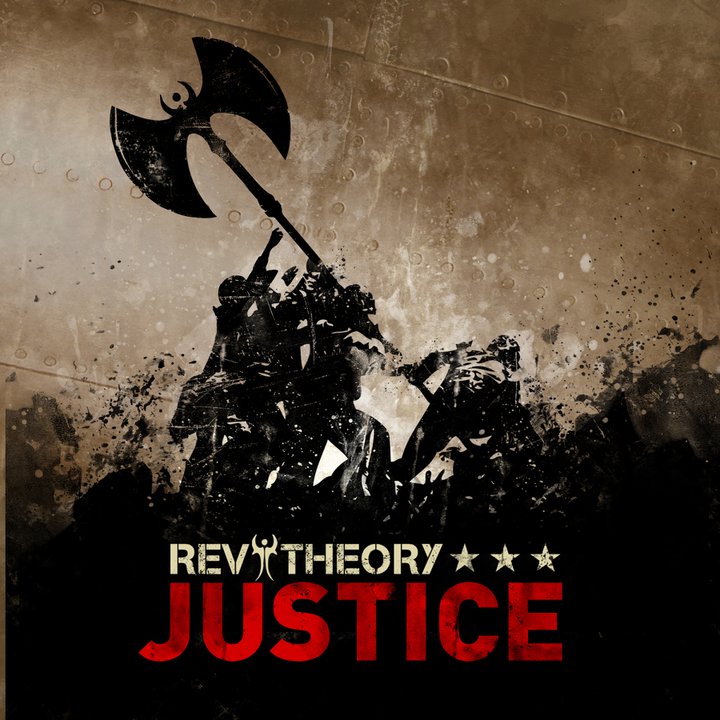 Todd wrote "I really dig a lot of new music by young bands, but the latest offering from Rev Theory has TOTALLY blown me away. We are only two weeks into the new year and I have two that I feel will stick with me for a long time ..."
Singer Rich Luzzi told Todd " We just wanna thank The Rockpit for all the support and including us in a list amongst so many great artists. Look forward to 2012 and hopefully making the list again this time next year."

79 Eye Empire - Moment Of Impact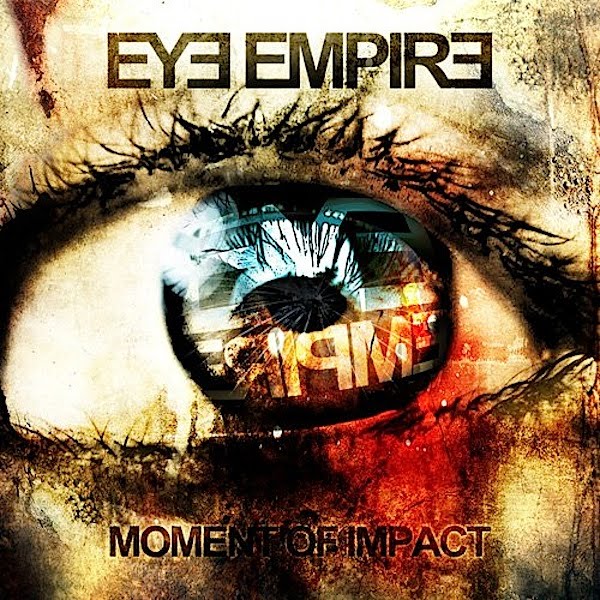 Todd wrote "This debut release from Eye Empire shakes you to your core. This set of eleven tunes leaves no stone unturned in its attempt to get to the hard rock nerve in your soul."
Eye Empire's Donald Carpenter wrote "The Empire Appreciates the Love and Support!! Thanks to everyone at The Rockpit.net and All Who Support Rock Music out there for making us a part of
the 2011 "Best of" List! We look forward to a Great 2012! #LoveRespectSupport"

80 Onslaught - Sounds Of Violence

81 Pagans Mind - Heavenly Ecstasy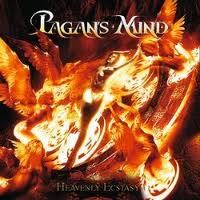 Robert wrote "It's been almost 4 years since Pagan's Mind released their brilliant "God's Equation" album and when I heard that they were working on a new album I certainly had high expectations. Those expectations were met and then some. "Heavenly Ecstasy" is a fantastic album that I just can't stop listening to"

82 Acey Slade and The Dark Party - Inside The Reptile House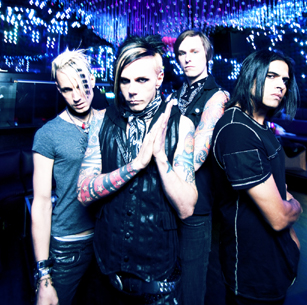 Helen wrote "Acey, Andee, Percy and Matt are back and in 2011 bring us " Inside The Reptile House" a live album from NYC, released through Trashpit records. shows us that these guys do have what it takes to keep there fans interested. "

83 Graveyard - Hisingen Blues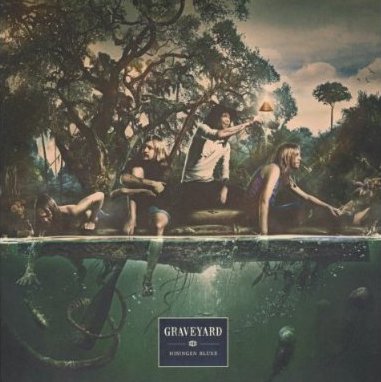 Shane wrote "Essentially, Graveyard are a blues band – a very heavy blues band a la Cream, if Clapton had grown up listening to a lot of Sabbath. The blues, in a nutshell, crossed with some tasty doom. With nods to the classic sixties bands Pink Floyd, the aforementioned Cream and The Grateful Dead, Graveyard even manage to tread a little similar ground to San Francisco's underrated Trouble. It's easy to view "Hisingen Blues" as a stoner's album and yeah, it'd be a delight to the herbally enhanced, but there's a lot more here to enjoy."

84 Mariachi El Bronx - II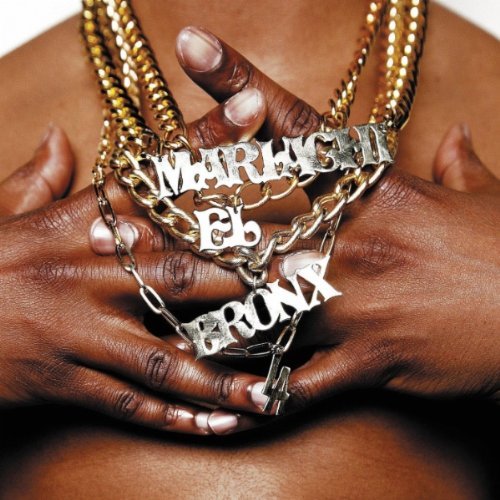 David wrote "I don't remember how I stumbled across this album as it's not something I would normally listen to and the Bronx aren't a band I would normally listen to either. Mariachi El Bronx is a side project for members of the Cali' punk band The Bronx. As the name of the band suggests this is a Mariachi album. "

85 Amaranthe - Amaranthe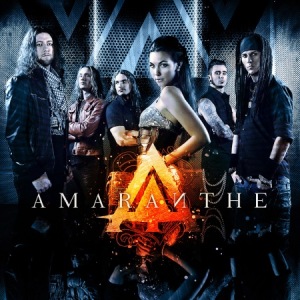 Todd wrote "What happens when you take a strong female vocalist, a melodic male vocalist, a screamer, and mix it up with three very competent musicians? You get Amaranthe."

86 Burn Halo - Up From The Ashes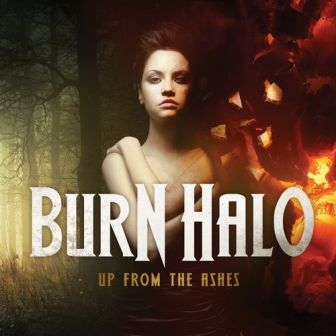 This just in from singer James Hart: "What a pleasure it is to show up on The Rock Pit's Best of List. It's great to see people taking note of the hard work that went into "Up From The Ashes"."
Todd wrote "The sophomore effort from Burn Halo, "Up From The Ashes", shows a great forward step and growth from their self-titled debut. True to the bands word, this album is "more rockin' than the first. Heavier, faster, more metal and more in your face." "

87 Dynazty - Knock You Down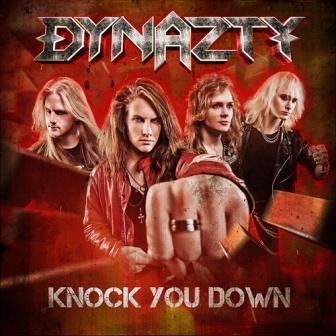 Shane wrote "Rob love's guitar work is sinewy and muscular, and this boy must have got very sore fingers recording this album because his solos simply shred so hard. Joel Fox and George Egg's rhythm section is full of groove and power, and never misses a trick. Nils Molin is a singer from the Joe Lynn Turner school – clear and full throated, his vocals deliver memorable melody after memorable melody, and when fully assembled Dynazty can give any other melodic hard rock band a solid run for their money."

88 Love.Might.Kill - Brace For Impact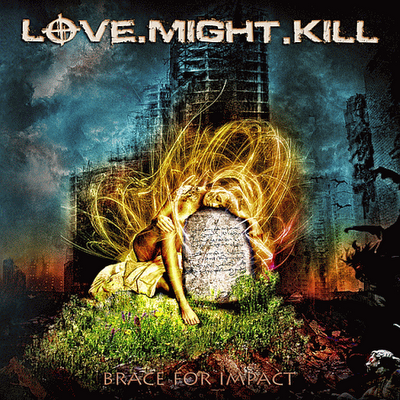 Paul wrote "Brace For Impact is the debut cd from German/Italian band 'Love Might Kill' this is a fine album with that freshness that only a few bands can achieve. It's hard to put a certain style to their sound, but melodic hard rock would be the closest..."

89 Times of Grace - Hymns Of Broken Man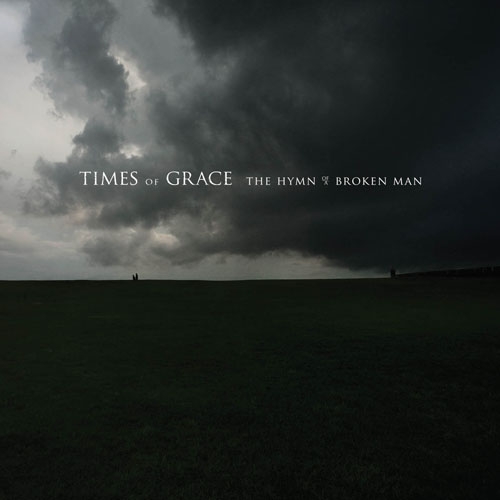 90 Blue October - Any Man In America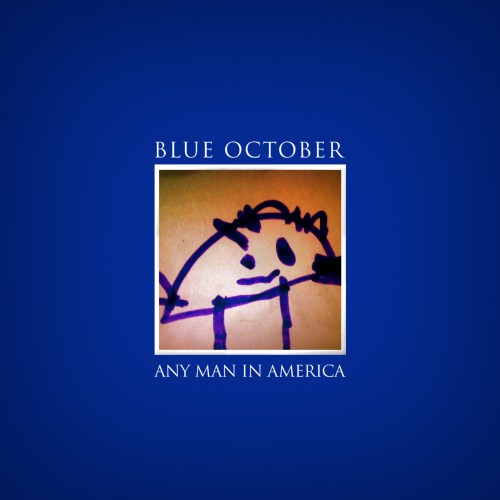 Todd wrote "What an emotional hour this is… very draining, yet rewarding. Man, this disc made me a fan for ever. Add to that the conversation I had with Justin about this disc and all that led up to it, and this was probably the most reflective piece I have, or most likely will, ever listen to"

91 Red Fang - Murder The Mountains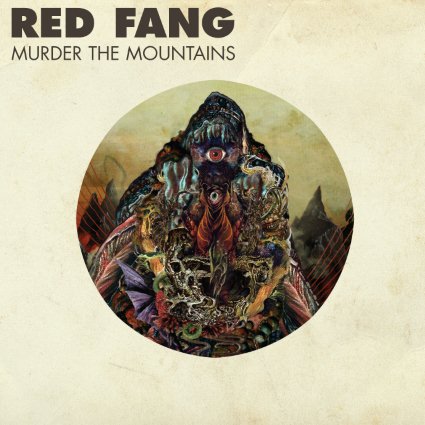 92 Brainstorm - On The Spur Of The Moment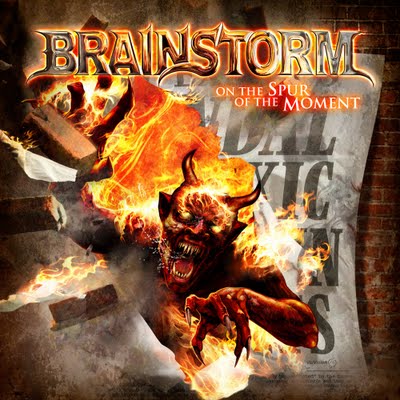 93 Voodoo Highway - Broken Uncle's Inn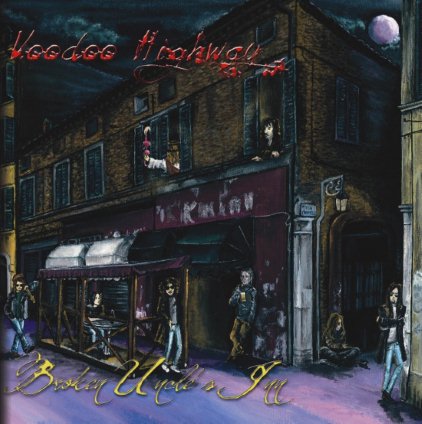 Band manager Axel Wiesenauer said "Italian hard rockers Voodoo Highway are glad to announce that their debut album "Broken Uncle's Inn" has been quoted as one of the best 100 albums of 2011, rank #93, on the massive music network "therockpit.net". Along with the nominations as "Best Band of 2011" on "Melodic Revolution's Survey", "One of the Twelve Best Band of 2011" on "Music Review", "One of the Top Five of 2011" on "The Noise Hour" and "One of the Top Five Albums of 2011" on "Firebrand Rock Radio UK", this one is a nomination that really makes the band proud of their efforts and of the hard work of their Manager Axel Wiesenauer at "Rock n' Growl Promotion & Management" during the year. In [European] Springtime 2012 the band will be in the studios for the recordings of their second LP."

94 Children of Bodom - Relentless Reckless Forever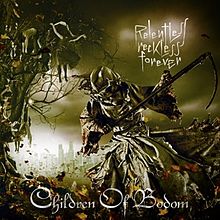 95 Kittie - I've Failed You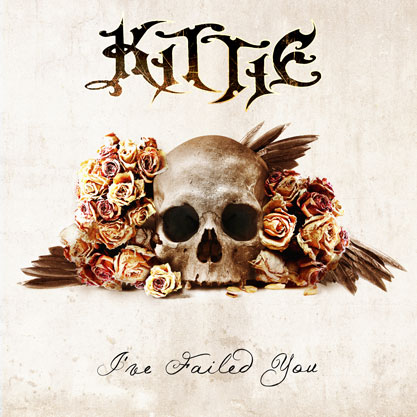 Todd wrote "How do you objectively critique a CD recorded by friends of yours? Most people may find the dilemma, but when those friends are Morgan and Mercedes Lander, Tara McLeod, and Ivy Jenkins, collectively known as Kittie, it is easy. Much like everything else in their long career, they don't want any favors or "gimmes." They want to earn it. And earn it they have."

96 Saxon - Call To Arms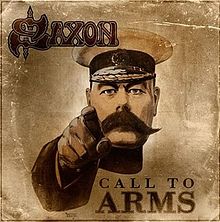 Jo wrote "So Saxon! We all like Saxon right? NWOBHM Troopers put out their 19th album and it's really just a little underwhelming. OK so we didn't expect anything new, but to be honest listening to this the path is now so well worn you get the feeling they did this one in their sleep. To be honest it's not a bad album"

97 TNA - TNA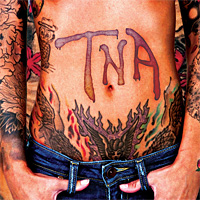 Shane wrote "Hallelujah – The Eonian Records team have done it again! In 2010, these heavy rock archaeologists unearthed Sgt Roxx and Shake City – amongst others! – both up there with the best discs of the year. This album by TNA is their first 2011 classic"
SHANE'S REVIEW

98 Astral Doors - Jerusalem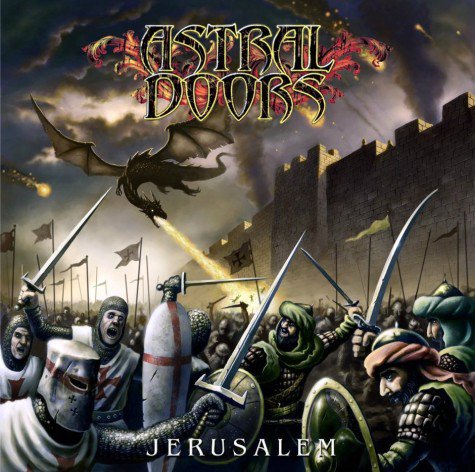 99 Babyjane - Are You Listening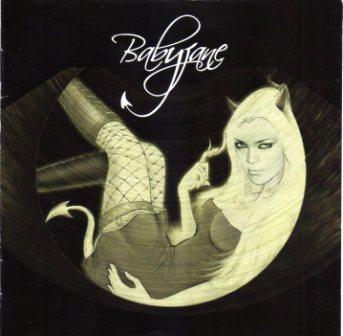 Singer Andy Smith said "A big thanks to all at The Rockpit for supporting not only Babyjane but the whole Western Australian rock scene. Keep it up"
100 L.U.S.T. - First Tattoo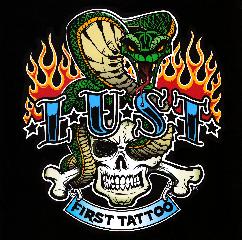 Mark wrote "There's a large punk component to Australia's LUST, who fall on the wrong side of Rock 'n' Roll town's tracks. Shooting straight and true with F-words and attitude"
And our Top Ten EP's of the year...
1 Ragdoll - Ragdoll Rock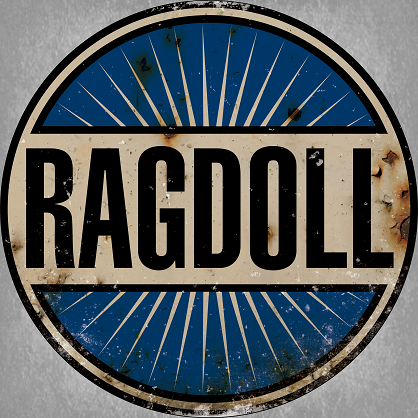 Leslie wrote "On the strength of the four songs here I'm certain that West Australian band Ragdoll is a name you will be hearing a lot of in the future, if the geographical disadvantage of being from the world's most remote city – Perth doesn't get in their way."
2 Diamond Eye - Sound Of The Guns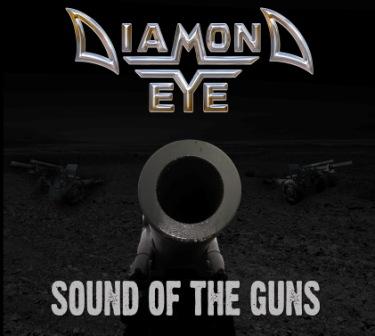 Todd wrote "Coming from Detroit Rock City, I have been exposed to a ton of local talent through the years. That being said, why am I so surprised when a local Aussie band really rocks my socks? Listening to the debut studio EP from Diamond Eye, I find myself harkening back to the mid-80s while keeping my feet planted in 2011"
Diamond Eye's lead guitarist Greg Fawcett said "Huge thanks to all at the The Rockpit and all of your readers for rating "Sound Of The Guns" as the #2 EP release of 2011! This tops off what has been a fantastic year for the band. With our live album and DVD "Alive and Kicking" also rating well, we can't wait to bring you our first full-length studio release later this year and keep the momentum building."
3 Sunset Riot - self titled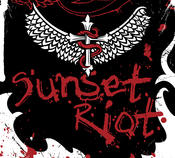 Mark wrote "Sunset Riot is probably one of the most exciting Rock bands I've heard from Sydney in some time and given the relative youth of the band and the fact that this is their first release I can see only good things on the horizon for them"

4 Rubicon Cross - Limited Edition EP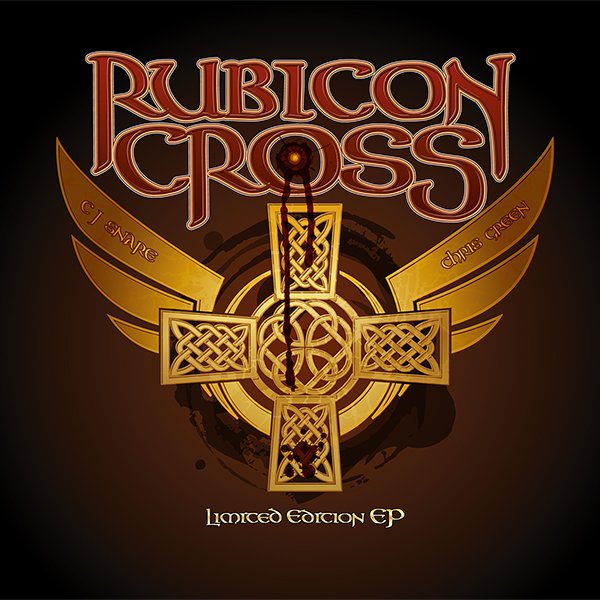 Mark wrote "It may only be an EP but if these tracks are anything to go by Rubicon Cross (CJ Snare of Firehouse's new project) will be a force to be reccokend with. Modern melodic rock with a harder edge than you might expect, it's hard to put this one down. "
5 The Scarlets - Bombshell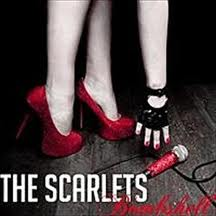 Mark wrote "Wow! This is as good an EP as I have heard all year. If you haven't heard the Scarlets yet I suggest you check them out now, because on the basis of this, their second EP, they should be getting bigger soon."

6 Gazman Campbell - Long Time Comin'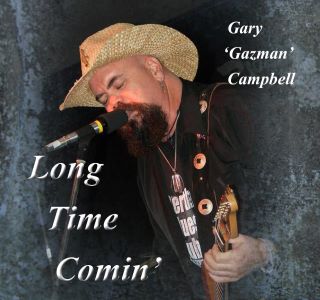 Shane wrote "Through 'Fool For Me', 'It Won't Be You', 'Nothin Like You' and 'When The Blues Come To Call', Gaz never strays too far from the well trodden blues templates whilst making sure there is enough of himself in there to make this EP a bit special. Common lyrical themes of bad luck and badder women abound, all wrapped up in Gaz's love of a good time and wry sense of humour, which sets "Long Time Comin" ahead of the pack. "
Gazman had this to say in response to his high placement "I'm truly amazed & humbled at how well the EP has been received . My sincerest thanx & love to all those who helped bring my dream to life. Support local music or lose it !!!"

=8 Zeroking - A Taste Of Self Destruction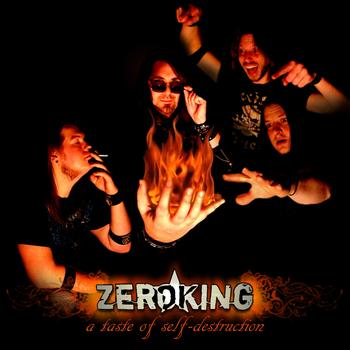 Shane wrote "A taster for their forthcoming album, Zeroking's debut is full of unapologetically in-your-face riffing, anthemic melodies, a few touches of tasteful sleaze, and some clever, self deprecatingly humourous lyrics. "

=8 Reapers Riddle - A Touch Of Death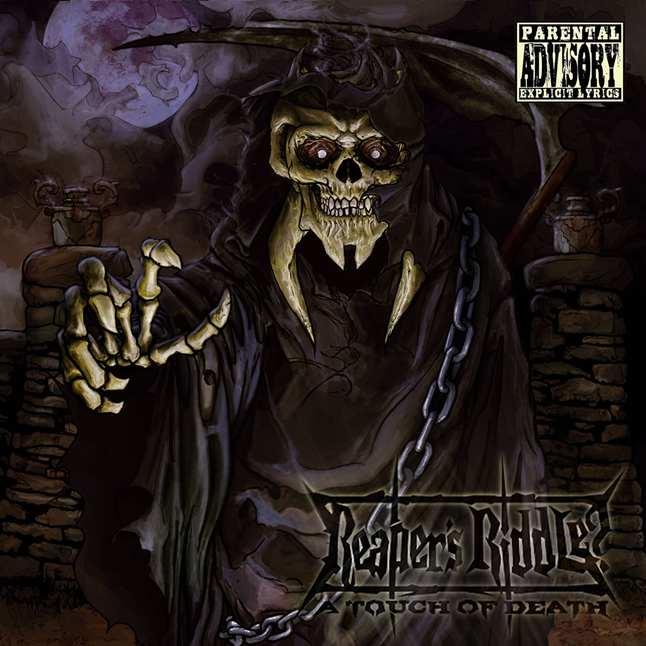 Paul wrote "Reapers Riddle are my kind of band, good honest rock with a slight hint of goth rolled in for good measure and hailing from Perth Western Australia. "A Touch of Death" intro begins with a sample from a movie, then rips straight into zombiefied -a reworking of a song from their debut CD and what a great track it is, with menacing vocals and grinding guitar's a true testament to all those B-movie horror films. "
=8 Heaven's Basement - Unbreakable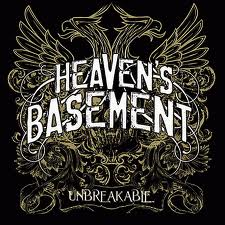 Mark wrote "It's hard to believe that some bands aren't on major labels getting the attention they deserve, which says a lot about major labels and nothing about the quality of rock music out there. Putting aside the bands history (that seems to get referenced in every review) this is just a very focussed, in your face rock and roll of the highest quality"

10 The Erotics - Rarities and Reacharounds
Mark wrote "Nice! A limited edition CD that looks like vinyl & sounds like the music you used to get excited about when vinyl was king. The very notion of releasing this as a limited edition of 100 kind of made me smile, it is a post-modern comment on the state of the music industry or... Let's face it who cares! It ROCKS and makes you want to break things. For those of you not aware of The Erotics do yourselves a favour & check out one of the dirtiest bands around."
MARK'S REVIEWS
The Rockpit's annual Roundup is calculated by Shane & Mark using a complex little algorithm which takes into account all of our individual contributor's personal favourites for the year.
Being Grand Poobahs of The Rockpit means our decisions are final, and we hope all our readers enjoy scanning through these lists and finding a few of their favourites of the year, and perhaps finding a few albums they might have missed this year - we certainly have!
Enjoy - and here's to a rockin' 2012!! - Shane
Read Todd, Aaron & Evil's Roundup
Read Metal Billy and Dave Carruther's Roundups - COMING SOON
Read Paul & Tanya's Roundups - COMING SOON
Read Helen & Leslie's Roundups - COMING SOON